Come Join The Infinite Wilds!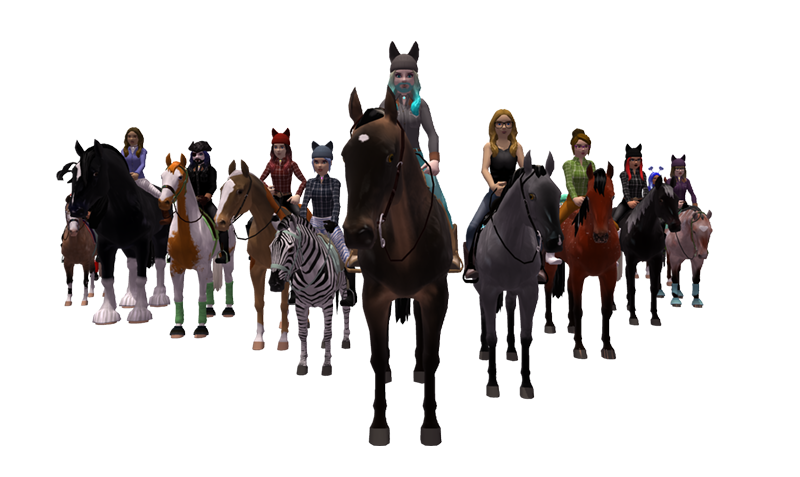 Horse Isle 3 Is Live! (as of ~4pm CST Aug 25th)
We now support MAC Computers! Come download and play!
We now support LINUX Computers! Come download and play!
We now Support Win32 Old Computers! Come Download and play!

HI3: Infinite Wilds! (Come join the adventure!)
Welcome to the newest in our series of family friendly games made for horse fanatics! Clean, nonviolent fun, with some education tossed in! Grand adventure and real world horse genetics await you in this, our third installment.

HI3 is fully 3D, yet retains the unique charm of the previous games. Your horse's performance and actual look are based on its genetics, just like the real world. No two horses look or behave alike. Come discover your special horses!

Along the way, make friends with some of our great playerbase. HI3 players are helpful and fun folks! This is a special place :)

Infinite Wilds: Infinite Map, Infinite Wild Horses & Infinite Horse Genetics Combinations!
Players Currently Online:185 Active Accounts:3219
NEWS: MacOs Catalina Problems. (October 16, 2019)
Just a heads up for anyone with a Mac Considering upgrading to 'Catalina'.

HI3 Currently will not install. (without a ton of steps) We are looking into options. but for now, understand that if you upgrade, you may not be able to install HI3.

In other news, We are busy working on a big bug fix update with lots of various fixes.

Thanks!
-Joe
NEWS: HI3 Server Update (October 12, 2019)
Just a quick little reset to fix a couple of blatant bugs :)

Additions/Changes:
+ /s server chat shortcut removed :)

Bug Fixes:
- Fixed a wipe date calculation problem on player profiles.

NEWS: HI3 Client Update v.5b (October 11, 2019)
A quick second update to fix a new common crash from v5a.

Additions/Changes:
+ The effect of bond on your horse looking at you has been reduced to more reasonable level
+ reduce horse profile buttons left side margin
+ Volume reduction on horse chewing sounds.
+ Store management page titles made more descriptive.
+ Store management fixed scroll positions on back button.

Bug Fixes:
- Crash Exception involving: NetClientBase.Update in message should be fixed.
- Prevent building a ranch house 'again'