Come Join The Infinite Wilds!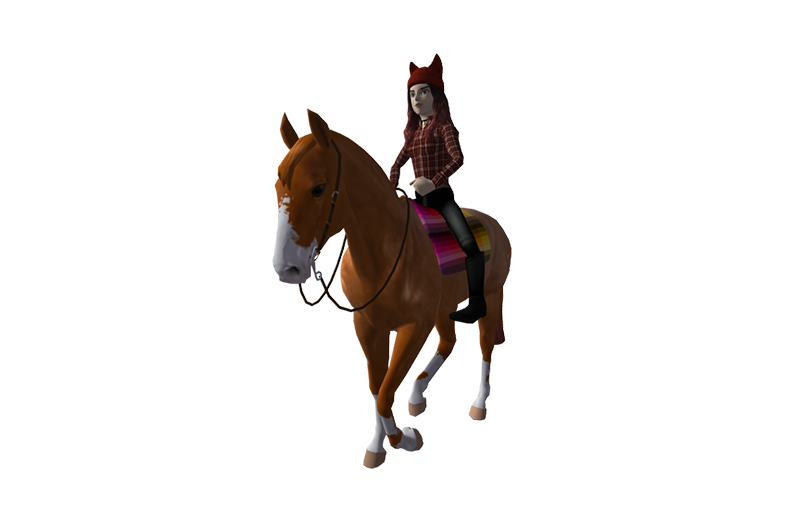 Horse Isle 3 - Infinite Wilds!
Infinite World to Explore, Infinite Genetic Breeding, Infinite Wilds to catch!
Free downloads for MAC, Linux And Windows Computers!

HI3: Infinite Wilds! (Come join the adventure!)
Welcome to the newest in our series of family friendly games made for horse fanatics! Clean, nonviolent fun, with some education tossed in! Grand adventure and real world horse genetics await you in this, our third installment.
HI3 is fully 3D, yet retains the unique charm of the previous games. Your horse's performance and actual look are based on its genetics, just like the real world. No two horses look or behave alike. Come discover your special horses!
Along the way, make friends with some of our great playerbase. HI3 players are helpful and fun folks! This is a special place :)
Create Free Account!
Infinite Wilds:
Infinite World, Infinite Wild Horses & Infinite Horse Genetics Combinations!
Players Currently Online:171 Active Accounts:3458
NEWS: HI3 Client Update v.62b (January 2, 2023)
Couple of quick tweaks that do not require server restart:

Additions & Changes:
+ Active course gate marker made more opaque at close distances.
+ Moving jumps properly reset height when course starts.
NEWS: HI3 Client Update v.62a (January 2, 2023)
Happy Holidays Everyone! Sorry this got delayed a bit, but should be some fun content.

Additions & Changes:
+ The active course obstacle marker has been fine tuned to be less intense at close range.
+ Horse Traders now can support up to 3 requirements.
+ Additional Complicated Horse Trader Options have been added.
+ Sorted Club names alphabetically regardless of case.
+ Esroh Tax will no longer reduce auction prices if no active bids.
+ Club Managers will now see Quests and Books needing moderation via %MOD

Horse Movement Animations:
+ Walk and Trot animations have been redone to be more natural and physically accurate.

New Terrain Based Stamina Reduction
+ Various Sand and much terrains have had their stamina reduction increased to make more logical sense.
+ Paths actually reduce stamina drain slightly.

Course XP Payout increase:
+ Our intention is to increase the benefit of shorter courses some. Reasoning being is it's a lot of work to start and run a shorter event, so to make them competitive for folks looking for XP we have boosted the lower end xp.
> > [LENGTH] = [XP Payout multiplier] (base= 25xp +number of players beat x 5)
> > 30s = .75x (was .5x)
> > 1m = 1.25x (was 1x)
> > 2m = 2x (was 1.25x)
> > 3m = 2.75x (was 1.5x)
> > 4m = 3.5x (was 1.75x)
> > 5m = 4.25x (was 2x)
> > 6m = 4.5x (was 2.25x)
> > 7m = 4.75x (was 2.5x)
> > 30m = 10.25 (was 8x)
> > 60m = 15.25 (was 13x)
> > 90m = 18.25x(was 16x)

Book System (Still a work in progress, may be some glitches!):
+ At Club Libraries you may compose and edit your books. Under new "Curated books section". or "%BOOK"
> > We recommend saving the books in progress often, it will tell you how many chars left, and save in case of crash.
+ In order to create shareable book items, you need to publish by submitting for club manager+ and then mod review.
> > Note That all Horse Isle rules must be followed in the content of these books.
> > Be sure to select Fiction/Non-Fiction and category appropriately.
> > The Publish cost will be lost when publishing rejected. You may fix, and republish for same fee again.
+ Once a book is published you can create book item copies of them. These get added to your inventory, can be sold or traded like normal items. Requires an "Empty Book" Item.
+ Club libraries may store selected books in their own collection for anyone to view. View these at libraries under top option "Curated book shelves"
> > Managers+ only can add books.
> > Can add or remove books by reading them, buttons at bottom when Manager+ and conditions met.
> > If you remove a book a different manager added, it goes back to original manager's inventory

Course System Changes and Additions:
+ Added a Checkpoint obstacle - Simply enter it to pass it in any direction
+ Added Moving obstacles. These move when they are the current obstacle in course:
> > Moving Oxer jump goes up and down
> > Moving Board jump goes up and down
> > Two Moving Lasso targets, up and down, and spinning for some difficult challenges.
+ Added Heading of previous obstacle when viewing object
+ Added Heading of next course obstacle when viewing object
+ Added ability to delete the obstacle after current one. (possible to do this several times to remove remaining obstacles for re-working course.)
+ Added category sorting to obstacles, so the build menu is longer, but easier to read now.

Updated Help Files:
+ Updated the help file about Traits and Comparions. It now details how the comparison works, how to read it, and when to use it. You can find it at: Horses > Pedigree and Lineage.
+ Updated the help file about Breeding Amulets to (hopefully) prevent confusions/disappointments. It now details the limitations of amulets (what amulets don't do) versus what they actually do, their relationship with base stats and performance metrics, and some tips for the road. You can find it at: Horses > Breeding.
+ Added recessive and dominant donkey coats to the lists of coats in the Heredity section.

Mixed Breed Update:
+ Whether you like horses or ponies, gaited or pinto, crossbreds or not, this update has a breed for you.
+ Some of these new breeds will come handy in the 12 new breed challenges.
+ Unicorn lovers - we don't have unicorns in Horse Isle, but we added two breeds that come close appearance-wise, to start your new year with. ;)

New Greek Breeds::
+ Arravani (always gaited)
+ Zante Horse (always black)

New Austrian Breeds::
+ Austrian Pinto Riding Horse (always tobiano/pinto)
+ Austrian Riding Pony (sport pony)

New Unicorn-inspired Breeds::
+ Friesian White Horse (always dominant-white; read BBB for details)
+ Greytallic Moorland (always metallic white-grey; read BBB for details)

Added Performance Metrics & Updated BBB info into the new layout::
Horses:
+ Carthusian
+ Finnhorse (+subtypes)
+ French Trotter
+ Pintabian
+ Voronezh Coach Horse (including subtypes)

Ponies/small horses:
+ Andean (including subtypes)
+ Fell Pony
+ Dales Pony
+ Pottok (including subtypes)
+ Sumba
+ Yakut (including subtypes)

Added Colors/Patterns to Several Breeds (you can now order them)::
+ Carthusians can now come in bay, seal-brown, sooty and [grey with] dark mane & tail.
+ Dutch Warmbloods can now come in cream-dilutes.
+ Finnhorses can now come in linebacked.
+ French Trotters can now come in black, seal-brown, roan, grey, white-spotted sabino, and dominant-white.
+ Tersky horses can now come in black.
+ You can now order Fell Ponies in white/light grey.
+ You can now order Sumba Ponies without dun/primitive markings.

A Dainty Dales Pony Update::
+ Increased maximal EarCurvature to make curved ears more visible.
+ Dales Ponies can now naturally come with snips (and even have a star + snip).
+ Updated penalties for excessive Markings in Dales Ponies (according to the Dales' real breed standard) to 100%. You can still breed them to have leg markings (as you can now), but ponies that have too loud markings (e.g. blazes and/or stockings) will receive the full 100% penalty.
+ Expanded breed info - now includes 'conformation' and 'today' sections + added info about their markings in Horse Isle.

A Pretty Pintabian Update::
+ Added double cream-dilutes and heterozygous grey (Gg) to the Pintabian (you can now order them or breed them penalty-free).
+ Expanded breed info to clarify what tobiano is (generally), why the Pintabian is not an Arabian, and to clarify the breeding rules.
>> If you have Pintabians penalized for the coats above, then re-test their conformation at the Horse Expert to get the penalty removed.
+ Updated the Pintabian's breed standard to conform better to its real breed standard.
+ The following regards non-tobiano foals, meaning foals that don't carry Tobiano To. If a foal is tobiano/tovero, then they are tobiano. If not, then the foal is non-tobiano even if they have a pinto coat.
+ Added a new subtype: Pintabian Breeding Stock, for non-tobiano foals born to two Pintabians or to Pintabian x Arabian cross.
+ This means that those non-tobiano foals will now be identified as Pintabian Breeding Stock instead of as penalized Pintabians.
>> Existing non-tobiano Pintabians can now be re-identified at the Horse Expert as Pintabian Breeding Stock.
+ Read the breeding rules in the BBB for Pintabian Breeding Stock for more info.

Updated Breed Info::
+ Andean subtypes - updated info to clarify what makes each subtype unique.
+ Carthusian - clarified the difference between Carthusians and Andalusians (aka why the Carthusian is special).
+ Danish Sport Pony - added general info.
+ Finnhorse - added conformation info and how this breed is doing today.
>> Work Finnhorse - added conformation section and current status.
+ French Trotter - clarified the differences between Trotter and Chaser, and added conformation overview.
+ Fell Pony - cleared up info and added conformation overview.
+ Mountain Pottoks and Prairie Pottoks subtypes now have unique breed info (rather than generic 'Pottok' info).
+ Small German Riding Horse - added origins, breeding guidelines, and conformation overview.
+ Voronezh Coach Horse - clarified where the subtypes came from and added more info.
+ Other minor info updates for various breeds to include interesting details and make it more readable.

Additional Breed Tweaks::
+ Broke the massive paragraph in the Abaco Barb's info into smaller, readable paragraphs.
+ Fixed the issue causing Danish Sport Pony crosses to be born as grades. If you have horses who were born with 100% parentage penalty for DSP, then you can now re-ID them as DSP at the Horse Expert.
+ Fixed various typos in the BBB.
+ Removed all non-ACD draft breeds from the American Cream Draft's purebreeding list (won't hurt any of the ACDs in the game, as none of those non-ACD drafts carried champagne.)
+ Added pictures to, and updated info in, the online BBB for dozens of breeds (including those from last update.)

Bug Fixes:
- The "Disable Pretty Lights" setting now disables camp fire lights.
- Fixed issue with Halloween Plushies crashing on Mac.

NEWS: Happy Holidays! (December 30, 2022)
We have not forgotten about you, and regret we couldn't get an update out before Christmas, But we have been working on several fun additions and tweaks. It should be ready early next week! Hope everyone is having a good holiday and staying warm!

Thanks!
-Joe and team