Come Join The Infinite Wilds!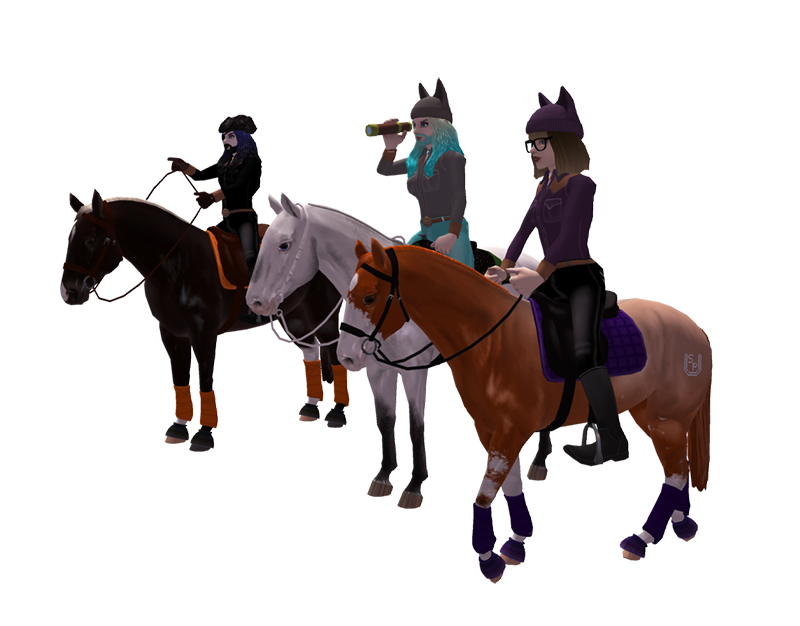 Horse Isle 3 - Infinite Wilds!
Infinite World to Explore, Infinite Genetic Breeding, Infinite Wilds to catch!
Free downloads for MAC, Linux And Windows Computers!

HI3: Infinite Wilds! (Come join the adventure!)
Welcome to the newest in our series of family friendly games made for horse fanatics! Clean, nonviolent fun, with some education tossed in! Grand adventure and real world horse genetics await you in this, our third installment.
HI3 is fully 3D, yet retains the unique charm of the previous games. Your horse's performance and actual look are based on its genetics, just like the real world. No two horses look or behave alike. Come discover your special horses!
Along the way, make friends with some of our great playerbase. HI3 players are helpful and fun folks! This is a special place :)
Create Free Account!
Infinite Wilds:
Infinite World, Infinite Wild Horses & Infinite Horse Genetics Combinations!
Players Currently Online:171 Active Accounts:3458
NEWS: Development Update (September 8, 2021)
We are taking a bit of a break to accomplish some needed real world projects prior to winter after several years of intense work. Our plan is to get back into heavy development in 6-8 weeks. In the mean time, we are still working, just not devoting full time. So please be patient with our updates for the next bit. A break will help fuel the creative energy to look to the skies this winter :)

P.S. We have added a render of current map exploration to Road Map page at bottom of website :)

NEWS: HI3 Client Update v.43b (August 31, 2021)
Rushed this bugfix update out once it was clear quite a few folks crashing when gathered together in big groups. This should help!

Additional Breed Tweaks:
+ Added more information about the Coffin Bay Brumby.
+ Added performance metrics to the BBB entry of more breeds.

Bug Fixes:
- Anomaly crash issue fixed.
- Camera no longer locks up when emotes/tricks/instruments menus are active in classic 3rd person view.
- Back button fixed on Weekly Challenges page.
- Stores sometimes not buying items fixed for future added items.
> > Caused by adding items to store that you had zero quantity of.
> > These entries need to be removed and re-added by seller unfortunately.
NEWS: August 31st Planned Server Downtime. (August 30, 2021)
UPDATE: This has been completed and was done in under 10 minutes, thanks!

Our server host needs to perform electrical maintenance of some kind on August 31. They have estimated 30-40 min of downtime, but did not state what time. (Sometime after 9am PST)