Come Join The Infinite Wilds!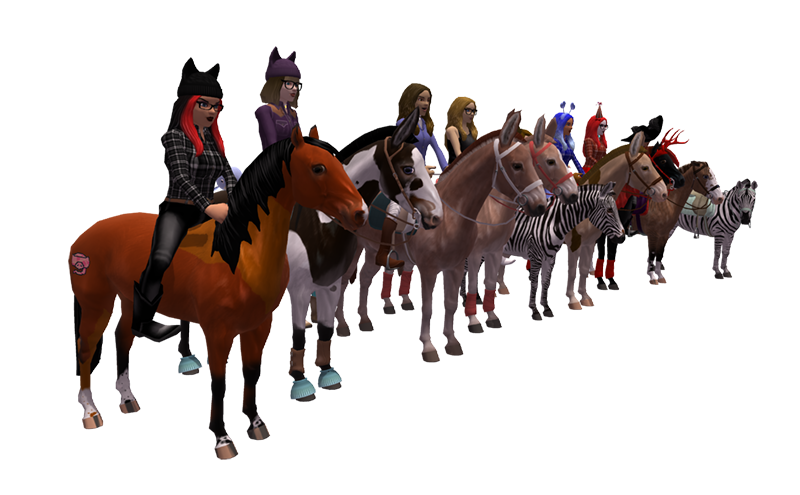 Horse Isle 3 - Infinite Wilds!
Infinite World to Explore, Infinite Genetic Breeding, Infinite Wilds to catch!
Free downloads for MAC, Linux And Windows Computers!

HI3: Infinite Wilds! (Come join the adventure!)
Welcome to the newest in our series of family friendly games made for horse fanatics! Clean, nonviolent fun, with some education tossed in! Grand adventure and real world horse genetics await you in this, our third installment.
HI3 is fully 3D, yet retains the unique charm of the previous games. Your horse's performance and actual look are based on its genetics, just like the real world. No two horses look or behave alike. Come discover your special horses!
Along the way, make friends with some of our great playerbase. HI3 players are helpful and fun folks! This is a special place :)
Create Free Account!
Infinite Wilds:
Infinite World, Infinite Wild Horses & Infinite Horse Genetics Combinations!
Players Currently Online:171 Active Accounts:3458
NEWS: HI3 Client Update v.40e (June 10, 2021)
Additions & Changes:
+ Doubled breeding servers. Should provide 20-50% faster breeding when lots of folks are breeding. In general, please try to not rush through all 20+ of your breedings at once. If it continues to bog down server from this, we will have to limit how many horses you can breed without waiting.
+ Horizontal rules properly show now between news posts when you look via Myself -> Current News
+ Ice tree and sapling may now be planted. (assume steady supply of ice cubes in these planters :) )

A New Harness Breed:
+ American Dutch Harness Horse (Read breeding guidelines in BBB)

Bug Fixes:
- No more ocean critters in Animalistic Shape Shifting :)
- No sprinting above % rule now should work properly.
- More consistent ordering on the new horse tack sort.
- springing => sprinting spell fix.
- Stopped item sorting on 'Current Missions' exporter listings.
NEWS: HI3 Client Update v.40d (June 9, 2021)
Whoops, v40c added a couple serious bugs. This should fix them.

Bug Fixes:
- Fixed new Elk Cows crashing folks
- Fixed a new server crash introduced 2 hrs ago ;)

NEWS: Quick Server Bug Fix Update And Breeds (May 19, 2021)
Addition:
+ Planterable Baobabs now.

Two new breeds:
+ Zhemaichu
+ Large Zhemaichu (READ breeding guidelines in BBB)

Added the following guides to the Horses Forum on Website:
+ Zebra Color & Pattern Genetics

Bug Fixes:
- Prevent identifying leased horses.
- Properly count art instances in stores to prevent art deletion.
- Fixed conformation report bug for quaggas.
- Fixed rare flowers quest. NPC will now accept pimpernel flowers.
- Block identifying leased horses.
- Properly say Hybrids are unbreedable in library now.
- Super Horse Orders not properly charging when using %super fixed.