Come Join The Infinite Wilds!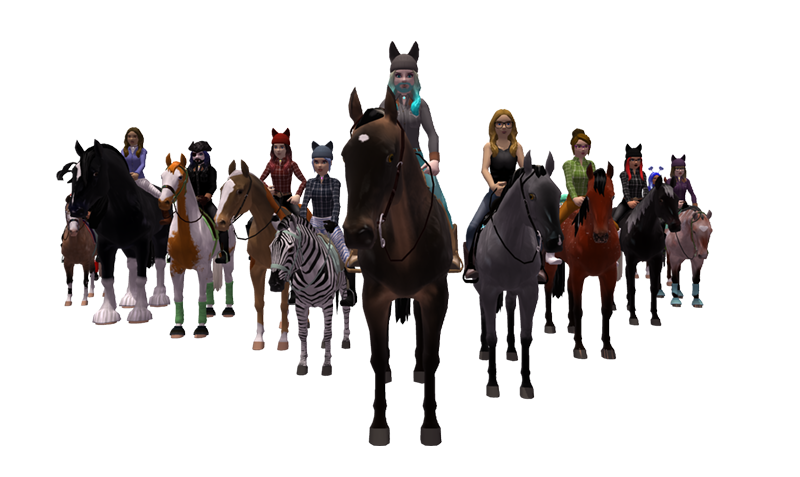 Horse Isle 3 - Infinite Wilds!
Infinite World to Explore, Infinite Genetic Breeding, Infinite Wilds to catch!
Free downloads for MAC, Linux And Windows Computers!

HI3: Infinite Wilds! (Come join the adventure!)
Welcome to the newest in our series of family friendly games made for horse fanatics! Clean, nonviolent fun, with some education tossed in! Grand adventure and real world horse genetics await you in this, our third installment.
HI3 is fully 3D, yet retains the unique charm of the previous games. Your horse's performance and actual look are based on its genetics, just like the real world. No two horses look or behave alike. Come discover your special horses!
Along the way, make friends with some of our great playerbase. HI3 players are helpful and fun folks! This is a special place :)
Create Free Account!
Infinite Wilds:
Infinite World, Infinite Wild Horses & Infinite Horse Genetics Combinations!
Players Currently Online:171 Active Accounts:3458
NEWS: Server Update (April 22, 2021)
Here's another quick server update to fix a few minor server issues and some random improvements. No need for a client download for these quick updates.

+ Added a button to return to last Super Token Horse Viewed at super order startup (In case you close window).
+ Improved to retain last Super Token Horse across player disconnects (NOT server restarts though).
+ Notification upon sending mail (for sender).
+ Ostlery care within Rank Range added. Enter a min and max rank to care for all within.
+ After breeding at a barn, the bred Mares page should be jumped back to rather than stallions.
+ If you have bred and not fully closed the window panel, you will be able to breed from mare profiles as a shortcut.
+ Viewing a player's artkit contents now also shows original works that were sold (Created by:) added to differentiate.
+ Leases properly prevented prior to trade partially completing if an active competition involved now.
+ Exactly 75 modscore can now review art, rather than 76.
+ Higher categories offered for course rules now (Grade Pony is one).
+ Refresh back rather than closing window after after registering notable ancestor.
NEWS: Quick Server Update (April 19, 2021)
Added tracking of original artist when commissions are sold. We overlooked this, so added in the tracking ASAP, but the few art works sold for commission prior to this fix, will not reference the proper original artist.

In the future, clicking on an art Icon will say "Originally Created by: player" if it was sold as commission.
NEWS: HI3 Client Update v.39e (April 19, 2021)
Whoops, we apparently stopped counting plushie stats towards metrics in 39d.
so, some quick fixes:

Additions & Changes:
+ Item Store listings now default to price order.
+ Cottonwood planterable.
+ Green Apple Tree planterable.
+ Plushie stats re-added to horse metrics.
+ Refresh button added to art review mod page.
+ View All Club News button overlap fixed.
+ Refresh back after applying a horse profile sticker.
+ Spelling fix (publshed)