Our Massive Real World Equine Reference!
[
INDEX
] Equine Type:
Horse
Breed:
American Creme Horse
(
ACH
) [
PREV
] [
NEXT
]
---
The American Creme Horse is a subtype of the American Cream and White breed. Horses of this type have a cremello or a perlino coat.
This breed should
not
be confused with the American Cream Draft, which is a different breed that has a champagne coat.
Coats & Height:Colors:
cremello, rarely perlino.
Additionals:
Flaxen. The coat is always solid.
Height:
14hh to 15.3hh
(For more information, see the 'American Cream and White Horse.')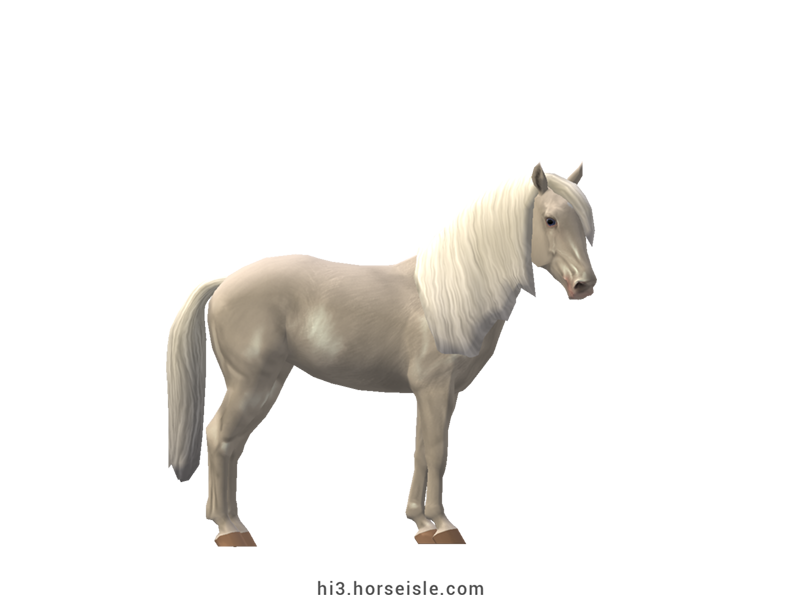 Flaxen Cremello Coat
[
INDEX
] [
PREV
] [
NEXT
]