Our Massive Real World Equine Reference!
[
INDEX
] Equine Type:
Horse
Breed:
American Paint Race Horse
(
APH Race
) [
PREV
] [
NEXT
]
---
The American Paint Race Horse is a subtype of the American Paint Horse. It is bred to excel as a top racer for quarter-mile (440 yards) flat-races known as "Quarter Horse Races."
Breeding and registration:
American Paint Horses are often created by crossing American Paint Horses with Thoroughbreds. They are considered as Paint Horses because horses with one Paint parent and one Thoroughbred parent are eligible for registration as Paint Horses.
Conformation and abilities:
The conformation of American Paint Race Horses is geared toward racing. They are lighter, taller, and smoother than the other subtypes of this breed, and some of them are more similar in appearance to the Thoroughbred rather than the Paint Horse. However, they all have the large hind muscles required for the fast acceleration and sprinting that is characteristic to the breed.
They do have one flaw, which is their lack of agility compared to the other subtypes of the American Paint Horse. Therefore, they are less suited for competitions such as barrel racing that require sharp turns.
Performance metrics:
The following are the: range,
average
, (SD), and MOE of performance metrics of
ordered
American Paint Race Horse in Horse Isle (
not
bred ones). In rare cases,
horses might have metrics outside of the range.
Breeders
can
produce horses that are beyond this range.
Speed:
16.1-17.5,
16.9
(0.3), 0.06.
Sprint:
74-89,
81
(4), 0.73.
Accel:
1.12-1.37,
1.26
(0.06), 0.01.
Decel:
1.03-1.19,
1.11
(0.03), 0.01.
Jump:
5.00-5.26,
5.13
(0.05), 0.01.
Pull:
2.49-3.16,
2.82
(0.16), 0.03.
Turning:
66.32-84.86,
75.22
(3.48), 0.68.
Reverse:
3.0-3.7,
3.4
(0.2), 0.03.
Stamina:
54.08-59.79,
57.15
(1.20), 0.23.
Reaction:
0.81-0.90,
0.85
(0.02), 0.00.
Coats & Height:Colors:
all colors except for dominant black and mushroom, although the latter can be bred into it.
Additionals:
all patterns except for 'appaloosa' patterns, manchado, and pangare. The coat is always pinto.
Breeding notes:
in Horse Isle, Paint Horses who are born with a solid coat will be penalized. Therefore, breeders should avoid crossing two heterozygous pinto Paint Horses.
Height:
usually 15hh to 16hh, but the full range is 15hh to 16.2hh.
Ebony Black Sabino Coat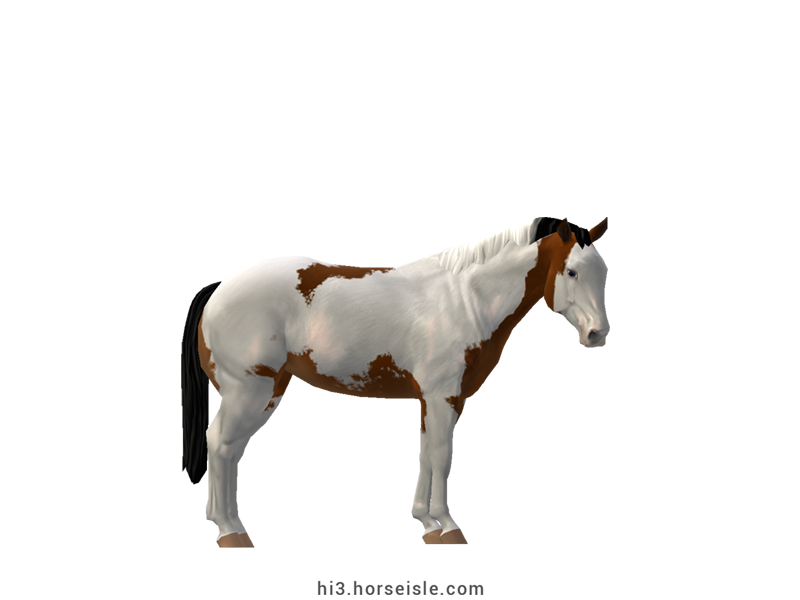 Bright Mahogany Bay Tovero Coat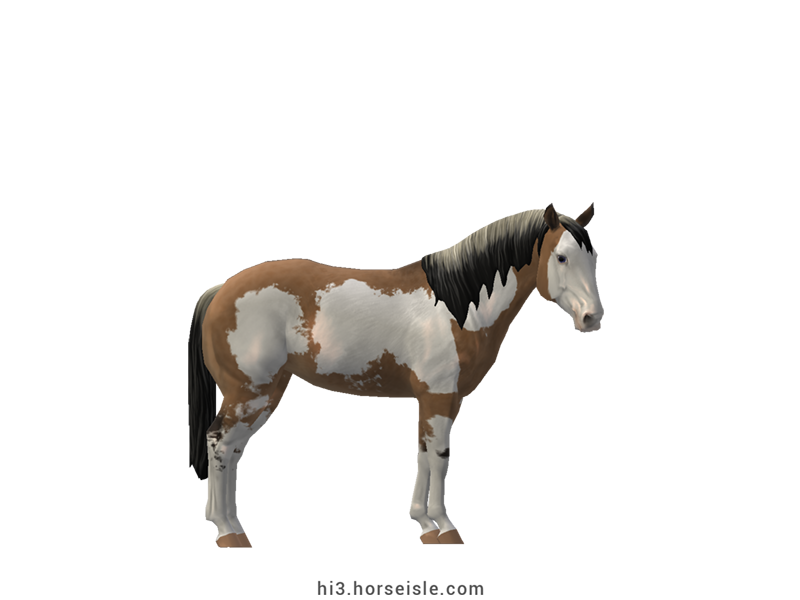 Dun Pinto Coat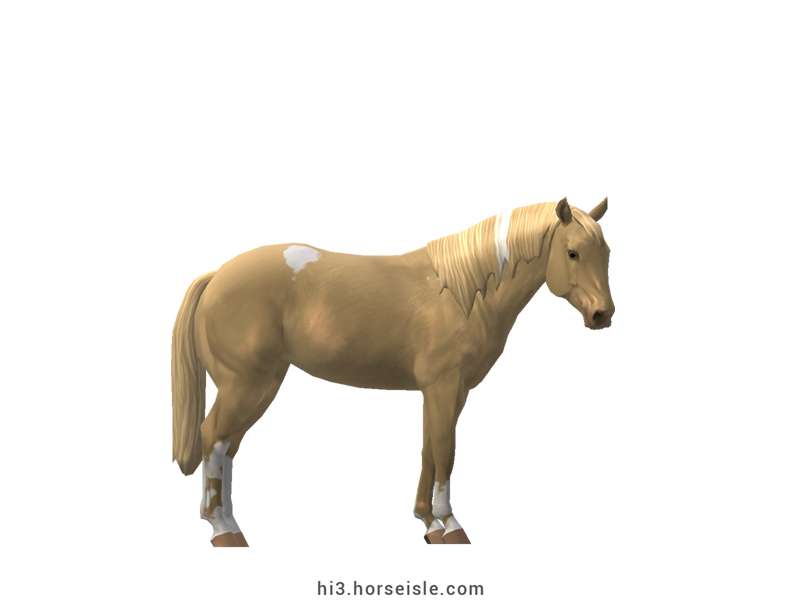 Amber Cream Pearl Tobiano Coat
[
INDEX
] [
PREV
] [
NEXT
]