Our Massive Real World Equine Reference!
[
INDEX
] Equine Type:
Horse
Breed:
American Paint Stock Horse
(
APH Stock
) [
PREV
] [
NEXT
]
---
The American Paint Stock Horse is a subtype of the American Paint Horse. It is famous for its agility, speed, and cow-sense, which make it, together with the American Quarter Horse, the best breed for working cows and performing in various Western-riding disciplines.
About:
The breeding of American Paint Stock Horses revolves around their performance as Western horses, especially in, but not limited to, the fields of reining and cutting. Furthermore, some breeding lines generate horses that excel in only one Western discipline but perform it at the highest levels.
Performance metrics:
The following are the: range,
average
, (SD), and MOE of performance metrics of
ordered
American Paint Stock Horses in Horse Isle (
not
bred ones). In rare cases,
horses might have metrics outside of the range.
Breeders
can
produce horses that are beyond this range.
Speed:
16.0-17.7,
16.8
(0.4), 0.07.
Sprint:
71-90,
82
(4), 0.83.
Accel:
1.12-1.37,
1.26
(0.06), 0.01.
Decel:
1.08-1.26,
1.15
(0.04), 0.01.
Jump:
5.02-5.30,
5.15
(0.06), 0.01.
Pull:
2.47-3.56,
3.10
(0.19), 0.04.
Turning:
66.61-83.92,
75.40
(4.08), 0.8.
Reverse:
2.9-3.8,
3.3
(0.2), 0.03.
Stamina:
53.39-60.72,
57.43
(1.48), 0.29.
Reaction:
0.80-0.90,
0.85
(0.02), 0.00.
Coats & Height:Colors:
all colors except for dominant black.
Additionals:
all patterns except for 'appaloosa' patterns, manchado, and pangare. The coat is always pinto.
Breeding notes:
in Horse Isle, Paint Horses who are born with a solid coat will be penalized. Therefore, breeders should avoid crossing two heterozygous pinto Paint Horses.
Height:
usually 14hh to 16hh, but the full range is 14hh to 16.2hh.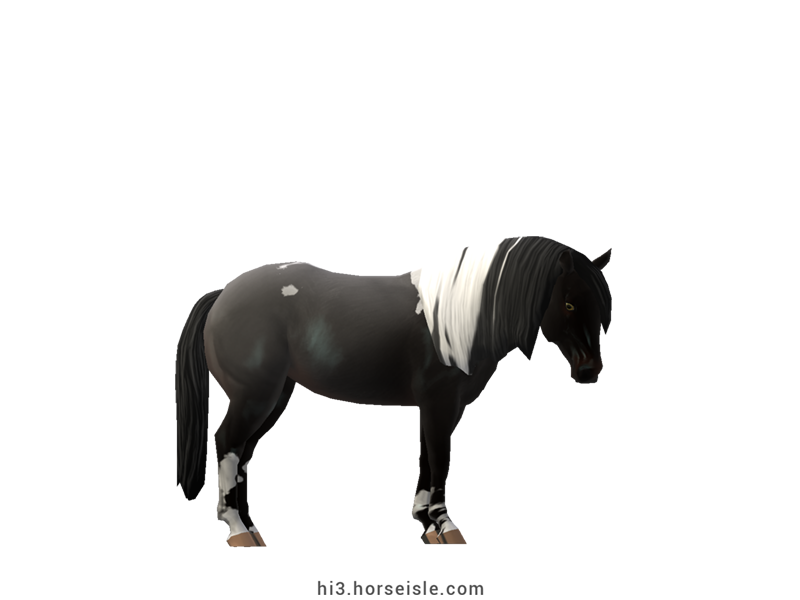 Ebony Blue Roan Tobiano Coat
Liver Chestnut Tovero Coat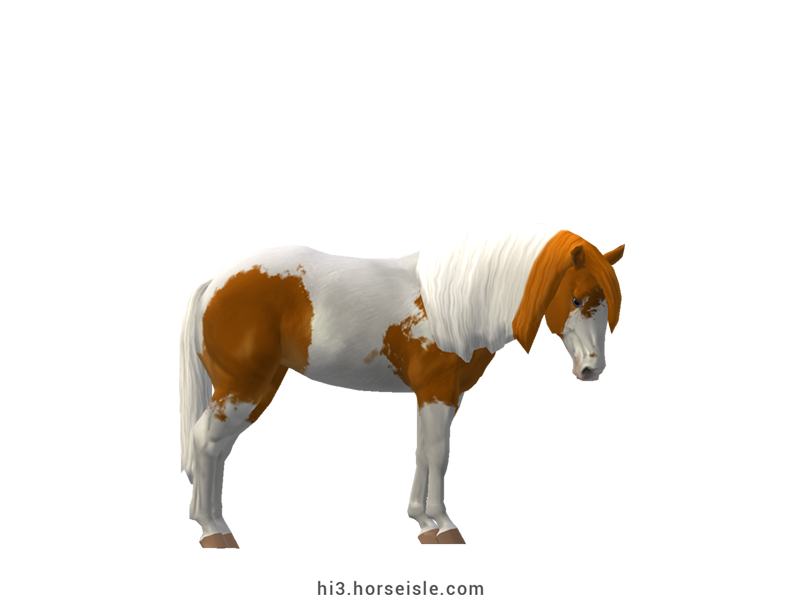 Bright Chestnut Tovero Coat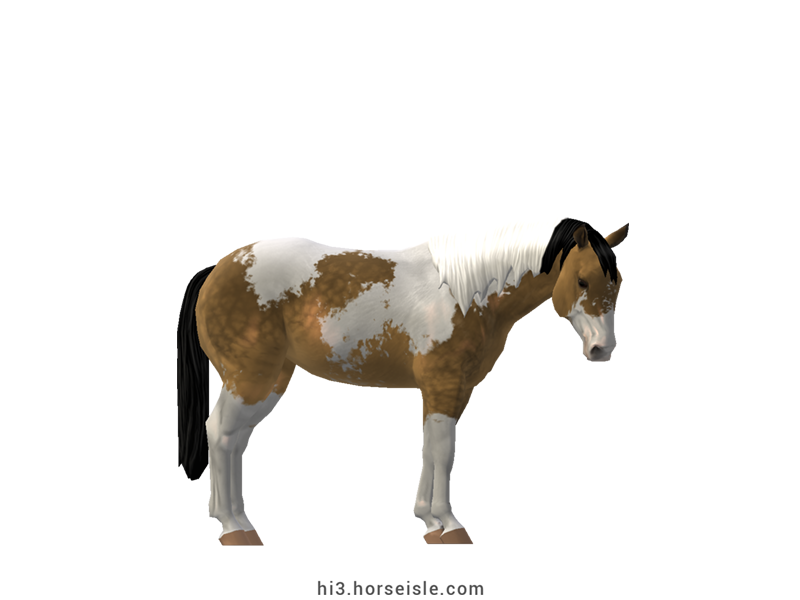 Sooty Buckskin Tovero Coat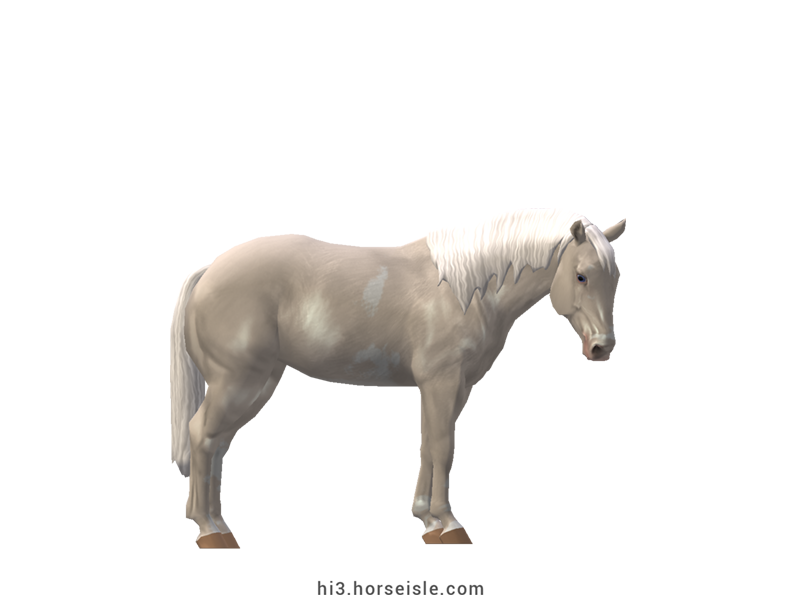 Cremello Sabino Coat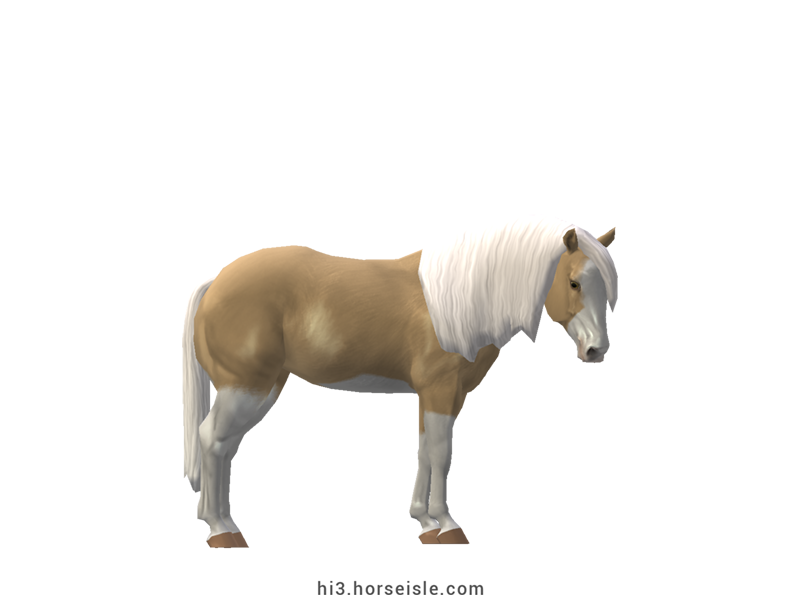 Cream Pearl Splash Coat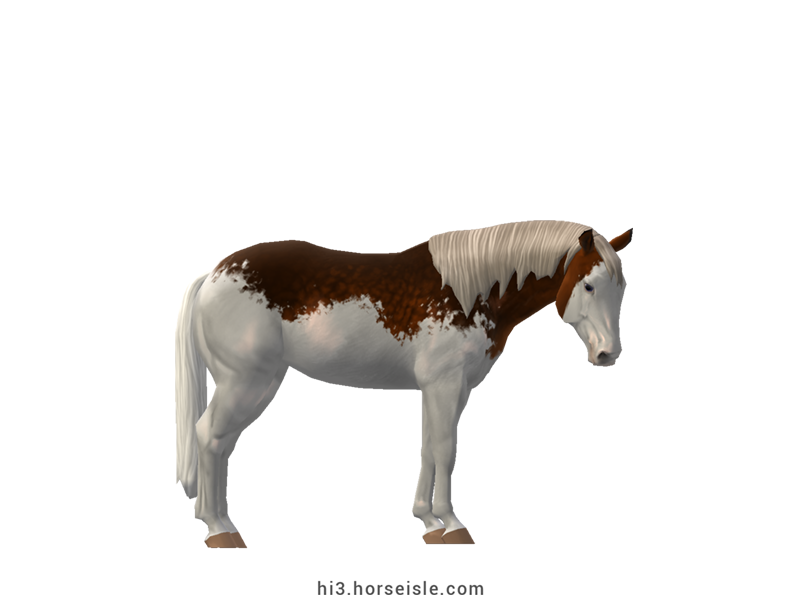 Sooty Bay Silver Pinto Coat
[
INDEX
] [
PREV
] [
NEXT
]