Our Massive Real World Equine Reference!
[
INDEX
] Equine Type:
Horse
Breed:
American Quarter Race Horse
(
AQH Race
) [
PREV
] [
NEXT
]
---
The American Quarter Race Horse is a subtype of the American Quarter Horse. It is bred to excel as a top racer for quarter-mile (440 yards) flat-races known as "Quarter Horse Races."
Development:
Ever since the American Quarter Horse was developed, it was known for its impressive speed, with some horses capable of reaching speeds of up to 55mph (88.5kmh). When pitted against Thoroughbred horses for a distance of 440 yards, the winner was always the American Quarter Horse. That prompted the establishment of the short "Quarter Horse Races," which became extremely popular in the US from as early as the 17th and 18th centuries.
During the 19th and 20th centuries, many Quarter Horses were crossed with Thoroughbred horses to make them taller, leaner, and more suited for flat-racing, and thus a new subtype of a Quarter Horse was created: the American Quarter Racing Horse.
The American Quarter Race Horse today:
The practice of crossing Quarter Race Horses with Thoroughbreds still takes place today, and such American Quarter Horses are known as "Appendix Quarter Horses." However, if they have the conformation of a Quarter Horse as well as a sufficient record of winnings, they can be registered as "American Quarter Horses."
Conformation:
The conformation of American Quarter Race Horses is geared toward racing. They are lighter, taller, and more slender than the other subtypes of the Quarter breed. Furthermore, some American Quarter Race Horses are more similar in their appearance to the Thoroughbred rather than the Quarter Horse.
That said, American Quarter Race Horses all have the large hind muscles required for the fast acceleration and sprinting that is characteristic of the breed. They do have one flaw, which is their lack of agility compared to the other subtypes of the American Quarter Horse. Therefore, they are less suited for competitions such as barrel racing that require sharp turns.
Performance metrics:
The following are the: range,
average
, (SD), and MOE of performance metrics of
ordered
American Quarter Race Horses in Horse Isle (
not
bred ones). In rare cases,
horses might have metrics outside of the range.
Breeders
can
produce horses that are beyond this range.
Speed:
16.0-17.6,
16.9
(0.3), 0.07.
Sprint:
74-89,
81
(4), 0.73.
Accel:
1.11-1.38,
1.25
(0.06), 0.01.
Decel:
1.05-1.19,
1.11
(0.03), 0.01.
Jump:
5.00-5.24,
5.14
(0.05), 0.01.
Pull:
2.55-3.19,
2.84
(0.14), 0.03.
Turning:
66.70-82.33,
74.22
(3.84), 0.75.
Reverse:
3.0-3.7,
3.3
(0.2), 0.03.
Stamina:
54.61-60.19,
57.05
(1.22), 0.24.
Reaction:
0.81-0.89,
0.85
(0.02), 0.00.
Coats & Height:Colors:
all colors except for dominant black and mushroom, although the latter can be bred into it.
Additionals:
flaxen, linebacked, minimal-mealy, rabicano, roan, sooty, all rare patterns. The coat is always solid.
Height:
14hh to 16.2hh.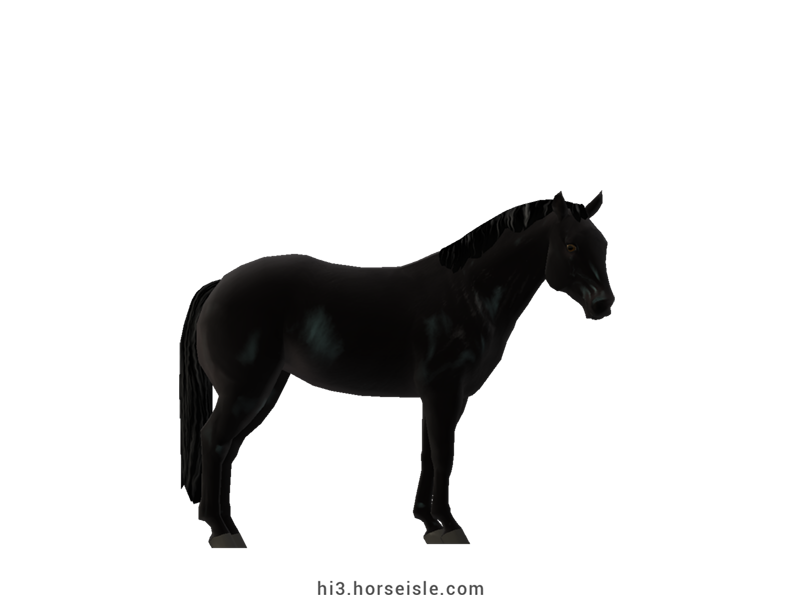 Coal Black Coat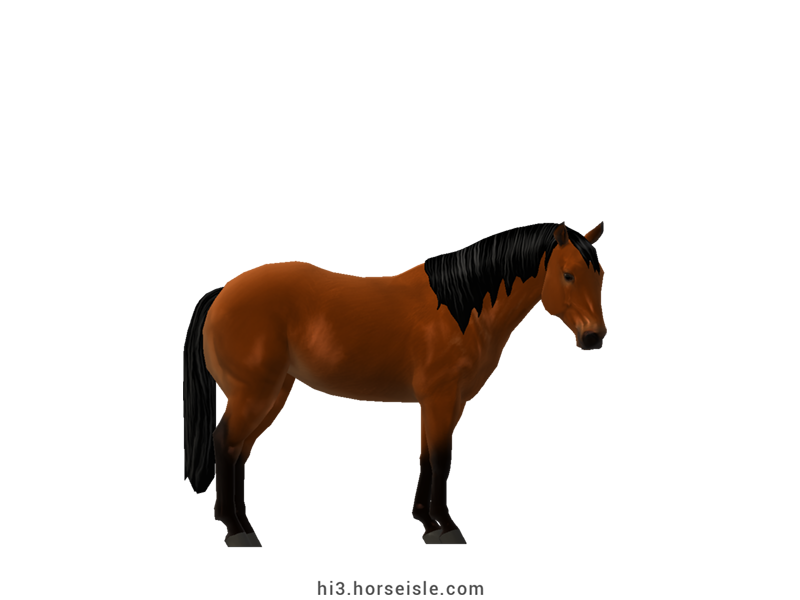 Bay Coat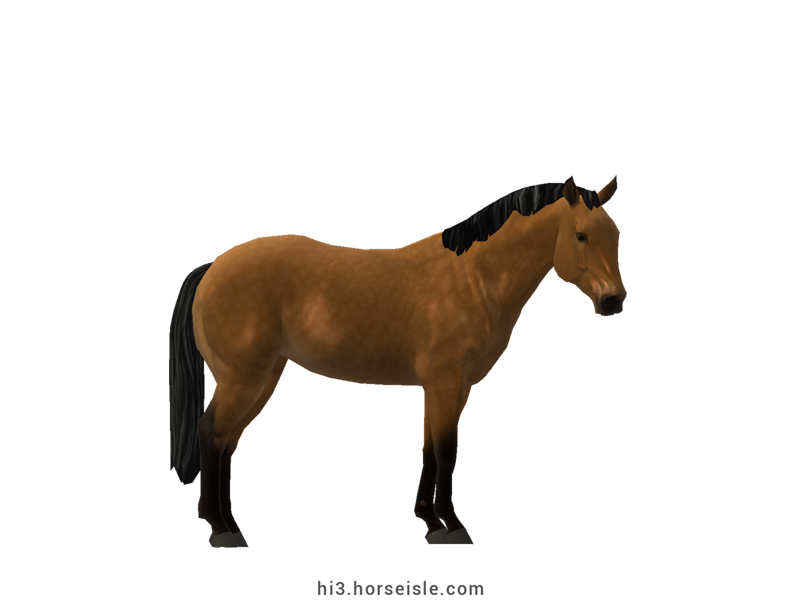 Sandy Bay Coat
Red Chestnut Coat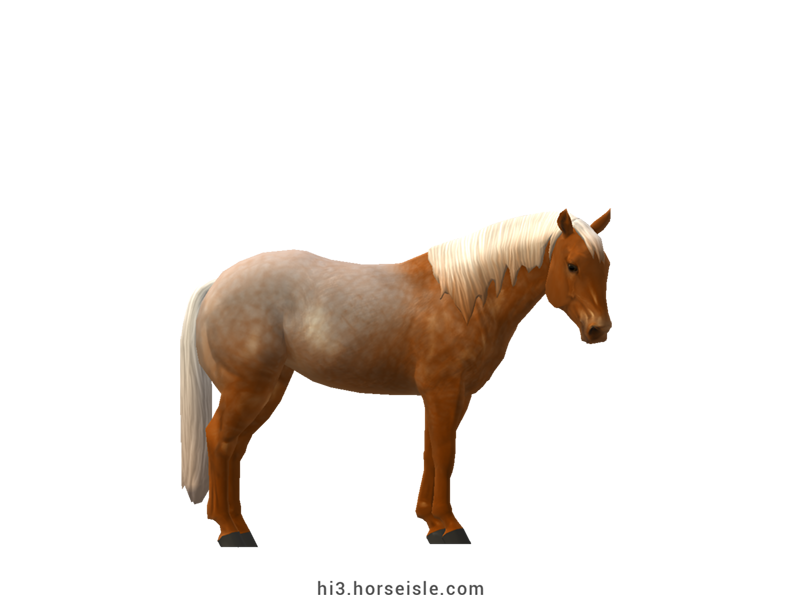 Flaxen Strawberry Roan Coat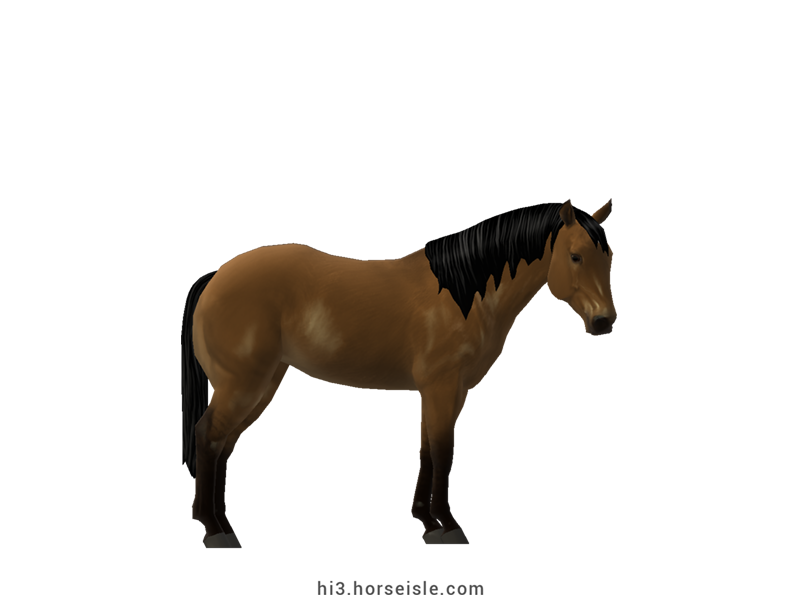 Linebacked Brown Buckskin Coat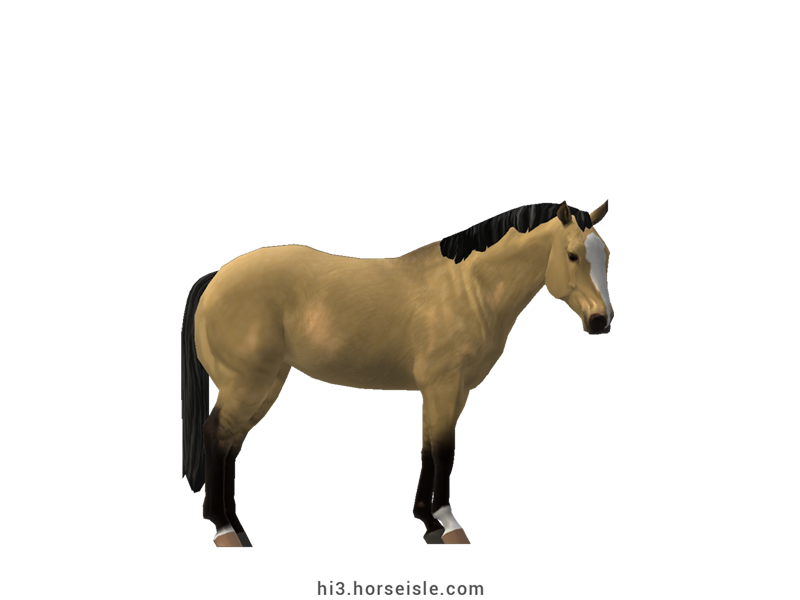 Linebacked Buckskin Coat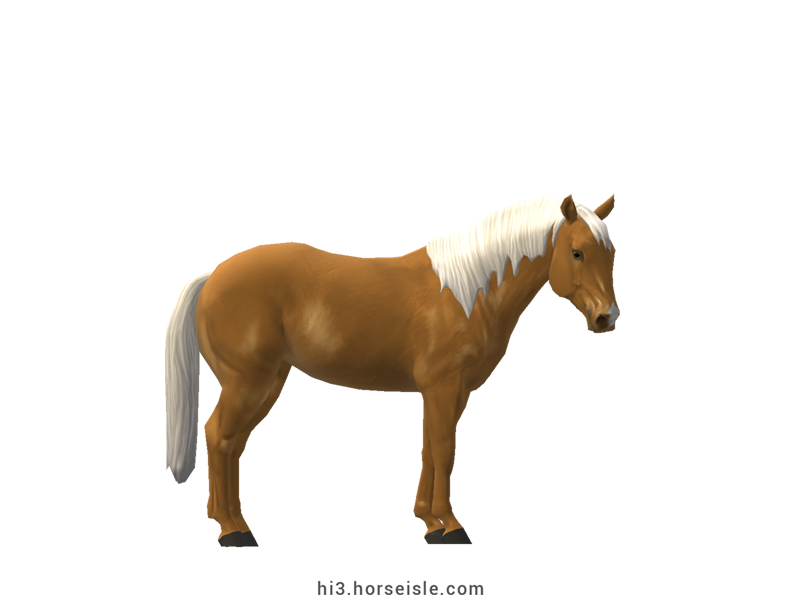 Flaxen Copper Palomino Coat
[
INDEX
] [
PREV
] [
NEXT
]