Our Massive Real World Equine Reference!
[
INDEX
] Equine Type:
Horse
Breed:
Auxois
[
PREV
] [
NEXT
]
---
The Auxois is a rare French heavy draft breed.
Origins and breeding:
Auxois horses were created in the 19th century, when French breeders crossed local Bourguignon mares with Ardennais stallions. Then, Trait du Nord, Percheron, and Boulonnais horses were added to the mix.
Starting from the beginning of the 20th century, only Ardennais and Trait du Nord horses were used for the refinement of the Auxois breed. In 1913, the Auxois was officially recognized as a breed of its own, though outcrosses of Auxois horses to Ardennais and Trait du Nords horses are still permitted.
Conformation:
The conformation of Auxois horses is very similar to the conformation of their Ardennais and Trait du Nord ancestors, but Auxois horses are taller and larger. That said, Auxois horses have less feathering than Ardennais and Trait du Nord horses.
(See 'Ardennais' and 'Trait du Nord' for more information.)
Performance metrics:
The following are the: range,
average
, (SD), and MOE of performance metrics of
ordered
Auxois horses in Horse Isle (
not
bred ones). In rare cases,
horses might have metrics outside of the range.
Breeders
can
produce horses that are beyond this range.
Speed:
12.6-13.5,
13.1
(0.2), 0.04.
Sprint:
31-44,
37
(3), 0.51.
Accel:
0.89-1.08,
0.99
(0.04), 0.01.
Decel:
1.14-1.30,
1.21
(0.03), 0.01.
Jump:
4.43-4.75,
4.58
(0.06), 0.01.
Pull:
4.55-5.35,
4.99
(0.16), 0.03.
Turning:
53.94-67.78,
61.29
(2.84), 0.56.
Reverse:
2.0-2.6,
2.3
(0.1), 0.02.
Stamina:
58.18-63.30,
60.82
(0.89), 0.17.
Reaction:
0.82-0.91,
0.87
(0.02), 0.00.
Coats & Height:Colors:
usually bay or dark bay (termed 'brown' in horse Isle), but can also be chestnut on rare cases.
Additionals:
flaxen, mealy, sooty, rabicano, grey mane & tail. Roan is extremely common.
Height:
15.2hh to 16.3hh.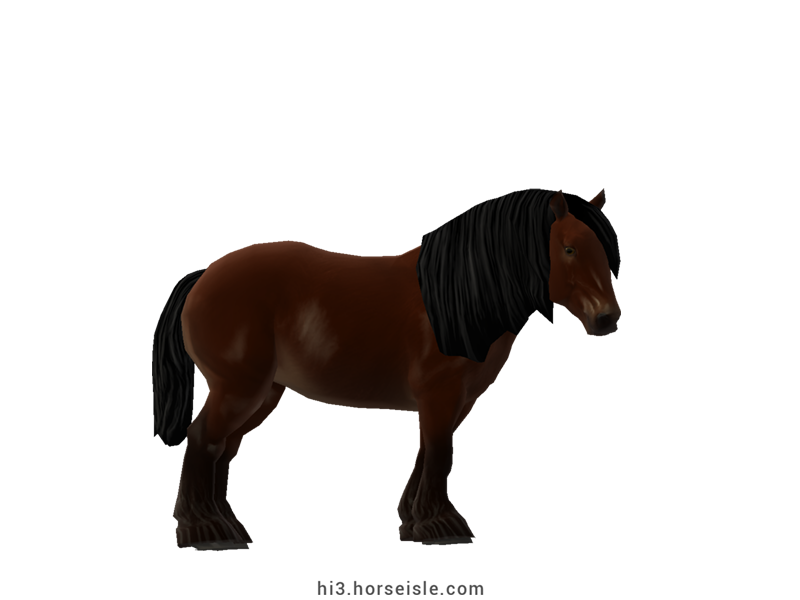 Sepia Brown Coat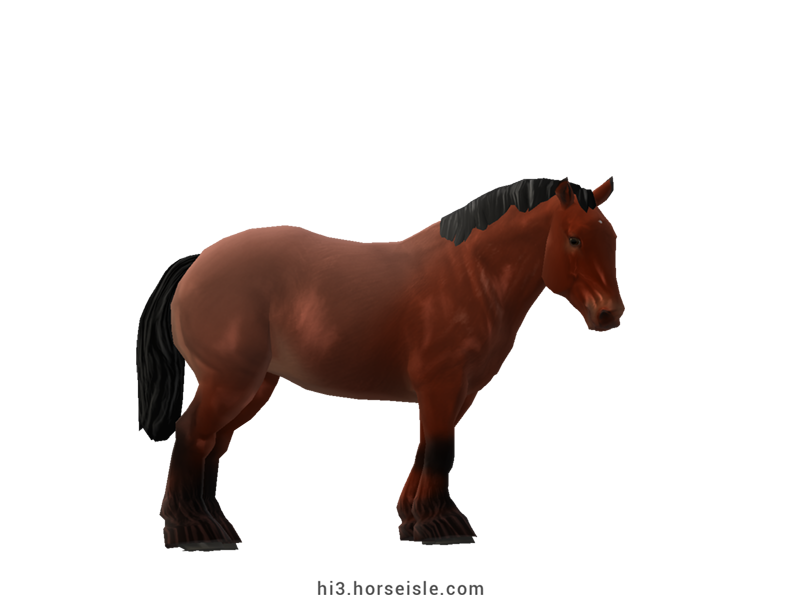 Blood Wild Bay Roan Coat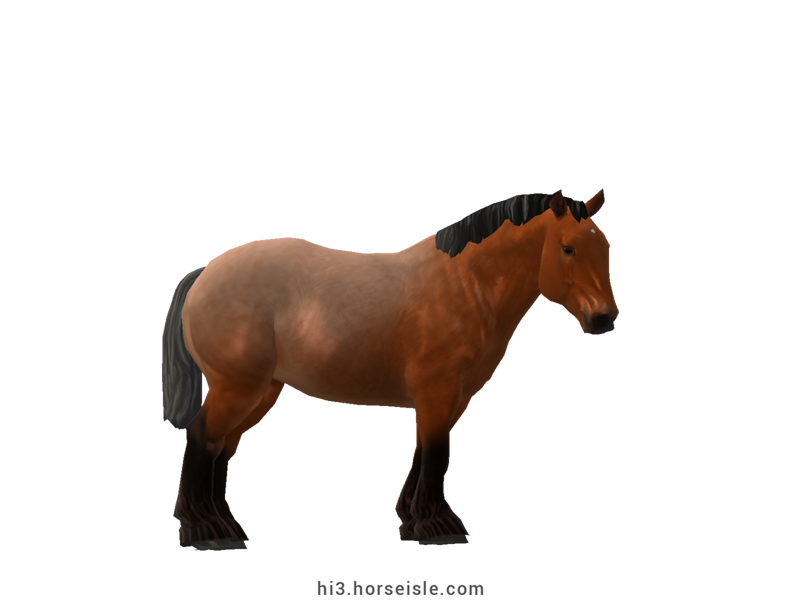 Red Roan Coat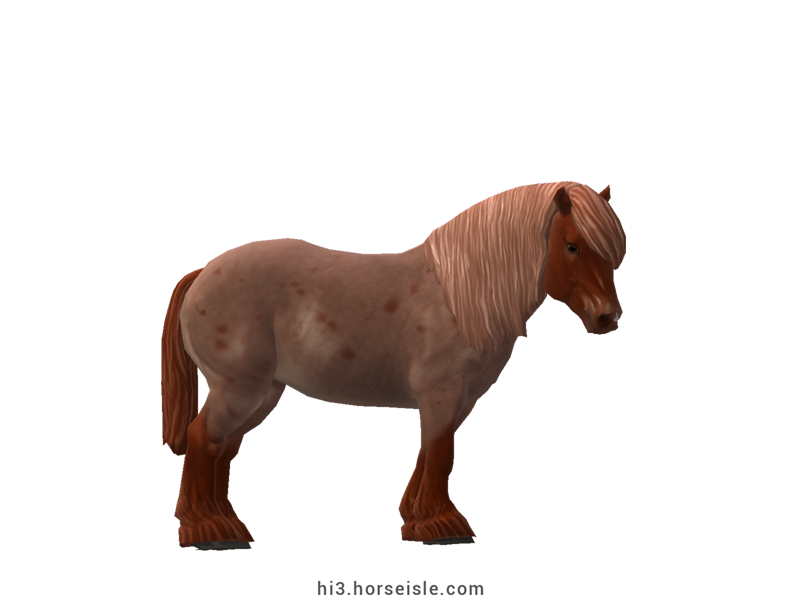 Liver Strawberry Corn Roan Coat
[
INDEX
] [
PREV
] [
NEXT
]