Our Massive Real World Equine Reference!
[
INDEX
] Equine Type:
Horse
Breed:
Camarillo White Horse - Non-white division
(
Non-white CWH
) [
PREV
] [
NEXT
]
---
The Camarillo White Horse - Non-white division is a special registry for non-white foals who were born to two white Camarillo White parents.
About:
The need for such a registry stems from the fact that all white Camarillo Whites are heterozygous for dominant white, and therefore crossing them together can result in a non-white (ww) foal. Furthermore, two copies of this dominant gene are lethal for embryos. Therefore, many breeders prefer to cross their white horses with non-white ones.
Breeding rules:
Non-white foals that are born out of those crosses are registered in a sub-registry for non-white Camarillo horses, and can serve as breeding stock for breeding white Camarillo Horses. Therefore, while non-white Camarillo Horses are allowed to be crossed with white Camarillos, they are
not
allowed to be crossed with non-white Camarillos.
Non-white Camarillos can be crossed with white Camarillos, but cannot be crossed with each other. Crossing two Non-white Camarillos will result in a grade foal.
Performance metrics:
The following are the: range,
average
, (SD), and MOE of performance metrics of
ordered
Non-white Camarillos in Horse Isle (
not
bred ones). In rare cases,
horses might have metrics outside of the range.
Breeders
can
produce horses that are beyond this range.
Note:
these metrics are identical to those of the Camarillo White Horse.
Speed:
16.0-17.2,
16.5
(0.3), 0.05.
Sprint:
52-65,
58
(3), 0.58.
Accel:
0.85-1.04,
0.94
(0.05), 0.01.
Decel:
0.94-1.09,
1.02
(0.03), 0.01.
Jump:
5.19-5.46,
5.31
(0.05), 0.01.
Pull:
2.07-2.65,
2.38
(0.13), 0.03.
Turning:
49.39-63.46,
56.30
(3.06), 0.6.
Reverse:
2.6-3.1,
2.9
(0.1), 0.02.
Stamina:
50.46-54.63,
52.43
(0.84), 0.16.
Reaction:
0.66-0.77,
0.72
(0.03), 0.00.
Coats & Height:Colors:
bay, black, brown, chestnut, grey, or cream-dilutes. Never white.
Additionals:
flaxen, sooty, dark mane & tail.
Height:
15.1hh to 16.1hh.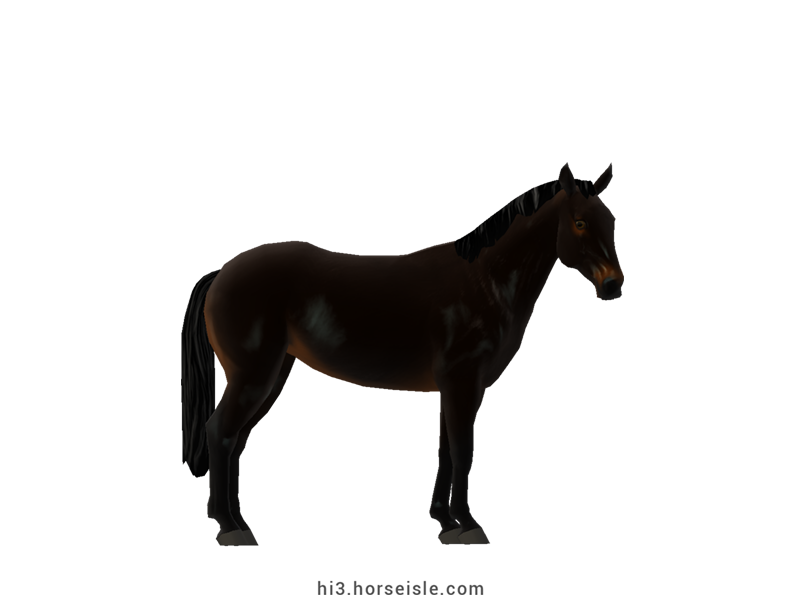 Ebony Seal Brown Coat
Sepia Brown Coat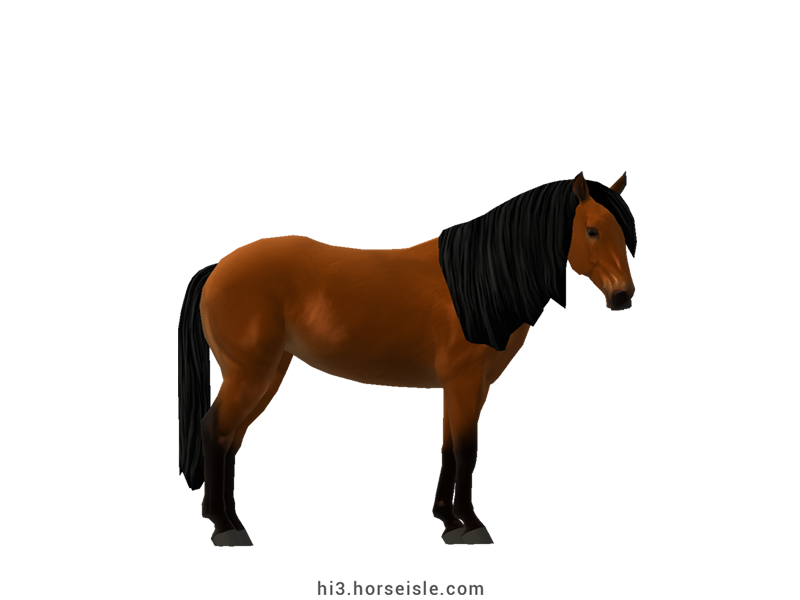 Bright Bay Coat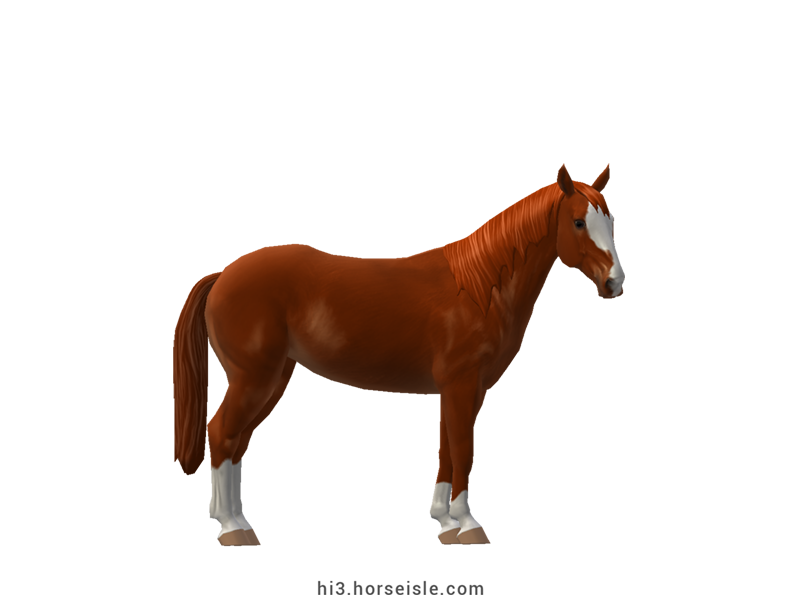 Red Chestnut Coat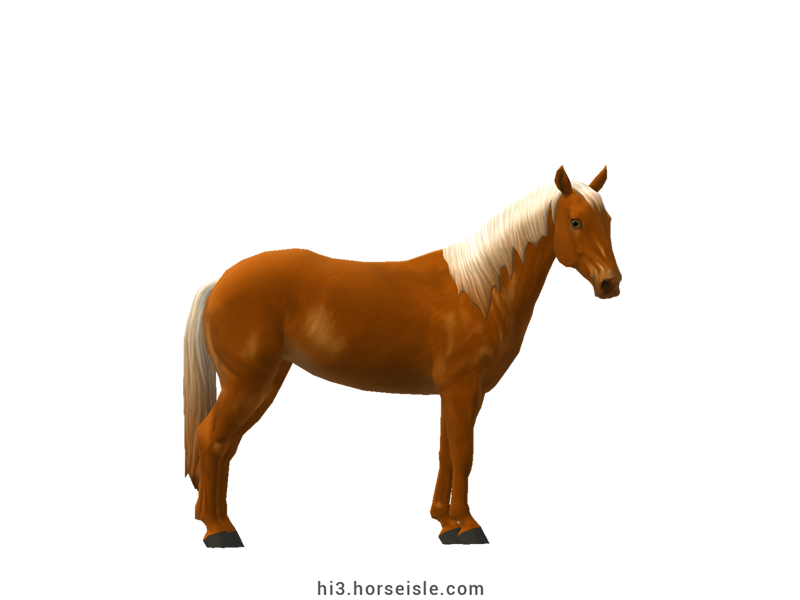 Flaxen Chestnut Coat
[
INDEX
] [
PREV
] [
NEXT
]