Our Massive Real World Equine Reference!
[
INDEX
] Equine Type:
Horse
Breed:
Mismarked Cleveland Bay - Chestnut Division
(
Chestnut Cleveland
) [
PREV
] [
NEXT
]
---
A Mismarked Cleveland Bay of the Chestnut Division is any chestnut horse born to two Cleveland Bay horses.
Wait, how you can get a chestnut out of two bays?
It all comes down to one gene, called
Extension
, that dictates whether or not a horse will have a chestnut coat. In Cleveland Bays, this gene has two possible alleles:
E
and
e
. Horses always carry two alleles of the Extension gene, meaning that they can be
EE
,
Ee
, or
ee
.
If a Cleveland Bay carries at least one Extension
E
, they're going to be bay, regardless f the second allele is
E
or
e
. Crossing two Cleveland Bays who carry Extension
Ee
has a 25% chance of generating a foal that carries Extension
ee
. This foal is going to be chestnut.
Breeding rules:
Chestnut foals born to two Cleveland Bays are
not
eligible for registration in the main registry for Cleveland Bays, but they
are
eligible for registration in the Chestnut Division. They can also serve as breeding stock for Cleveland Bays by crossing them with
bay
Cleveland Bays, including mismarked ones.
However, chestnut Cleveland Bays
cannot
be crossed with each other, because the resulting foal will always be chestnut, meaning that the foal will never be a bay Cleveland Bay, thus defeating their purpose as breeding stock.
Performance metrics:
The following are the: range,
average
, (SD), and MOE of performance metrics of
ordered
Chestnut Cleveland Bays in Horse Isle (
not
bred ones). In rare cases,
horses might have metrics outside of the range.
Breeders
can
produce horses that are beyond this range.
Note:
these metrics are identical to those of the Cleveland Bay.
Speed:
15.7-16.8,
16.3
(0.2), 0.05.
Sprint:
58-70,
64
(2), 0.43.
Accel:
0.89-1.07,
0.96
(0.04), 0.01.
Decel:
1.03-1.16,
1.08
(0.03), 0.01.
Jump:
4.99-5.25,
5.12
(0.06), 0.01.
Pull:
3.27-3.95,
3.55
(0.14), 0.03.
Turning:
48.70-63.41,
55.58
(2.90), 0.57.
Reverse:
2.4-3.0,
2.7
(0.1), 0.03.
Stamina:
52.68-56.68,
54.57
(0.87), 0.17.
Reaction:
0.82-0.90,
0.86
(0.02), 0.00.
Coats & Height:Coat:
always chestnut.
Additionals:
flaxen, sooty. The coat is always solid.
Note:
unlike bay Cleveland Bays, chestnut Cleveland Bays will receive a large penalty if they carry brindle (due to excessive whitening.)
Markings:
chestnut Cleveland Bays can have stars, snips, and socks, but will receive a large penalty for too loud markings (especially blazes and stockings.)
Height:
16hh to 16.2hh.
(For more info see the 'Cleveland Bay' and the 'Mismarked Cleveland Bay.')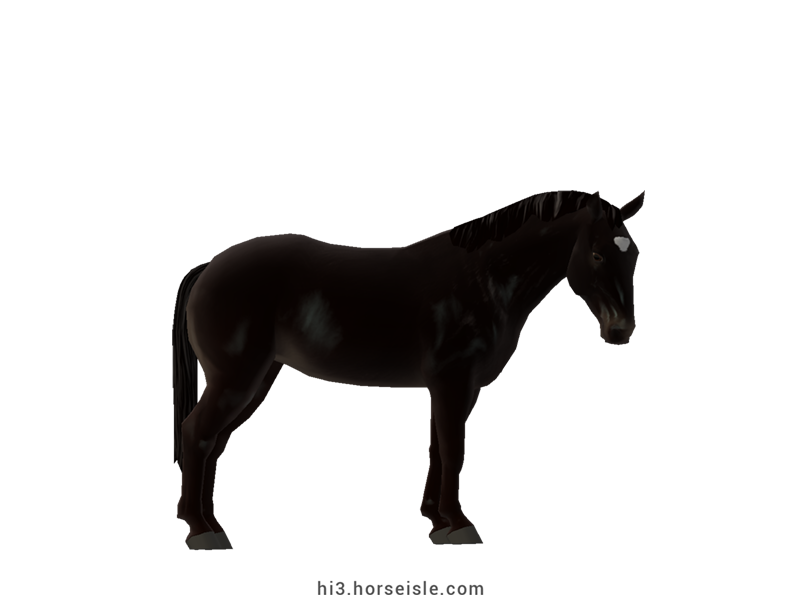 Black Chocolate Chestnut Coat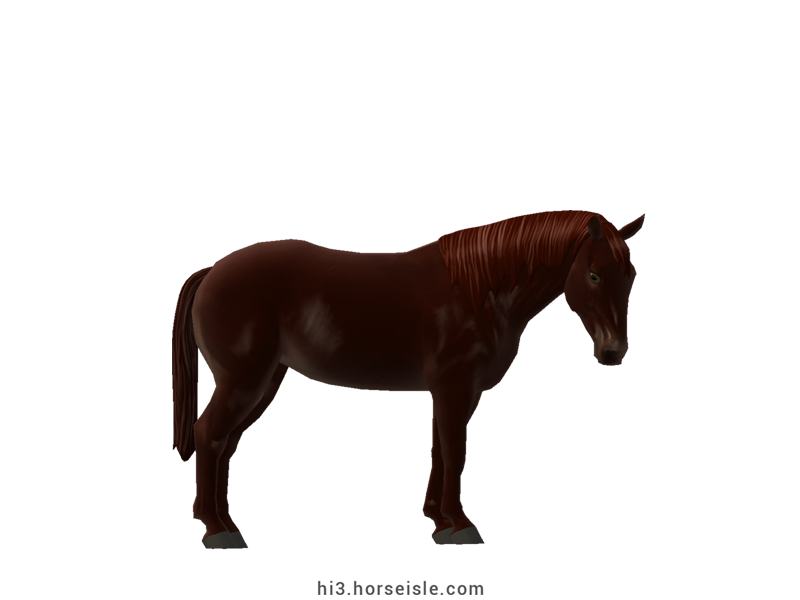 Black Chestnut Coat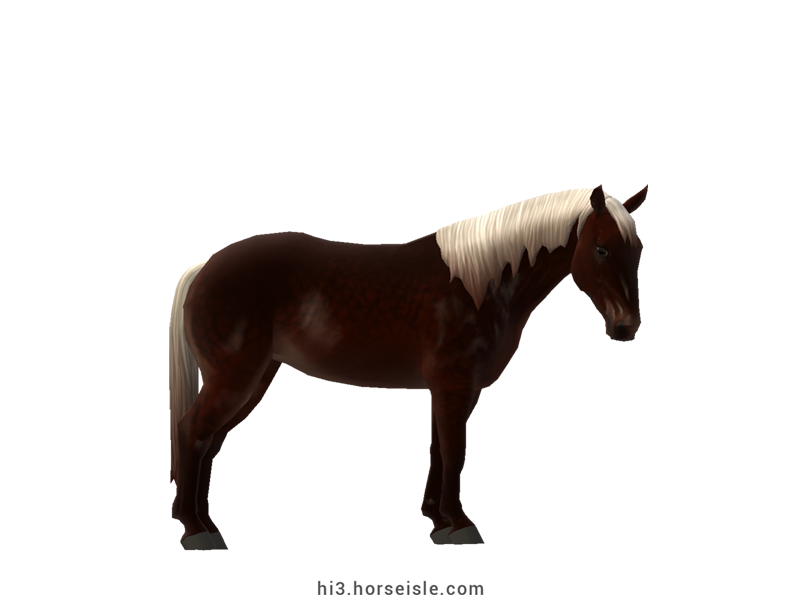 Flaxen Liver Chocolate Chestnut Coat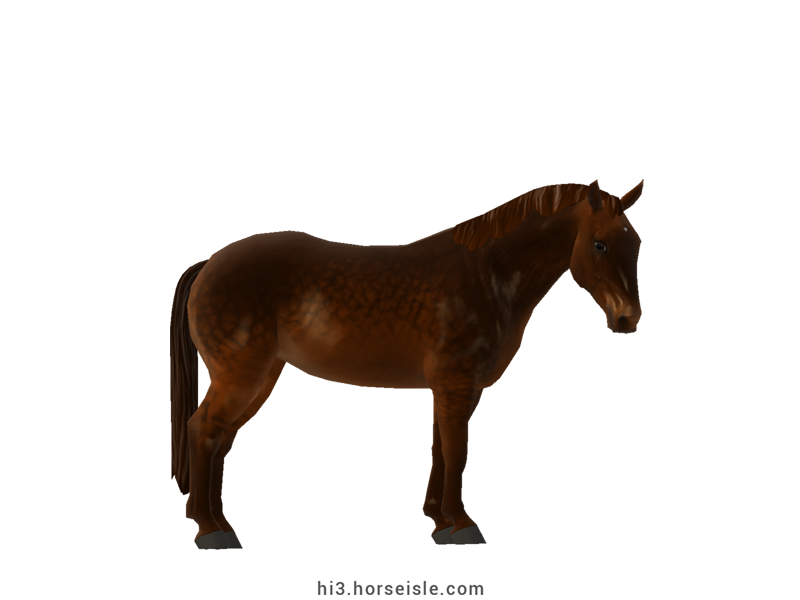 Red Chocolate Chestnut Coat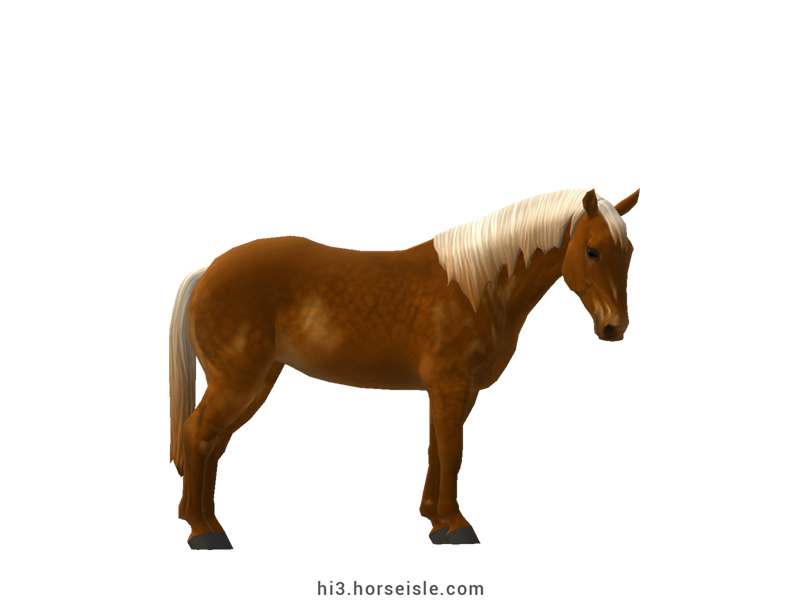 Flaxen Chocolate Chestnut Coat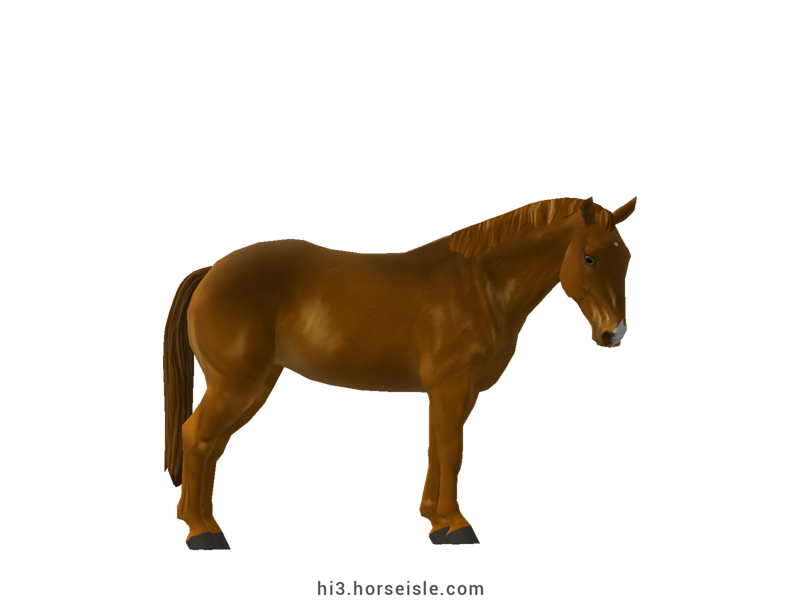 Bright Chocolate Chestnut Coat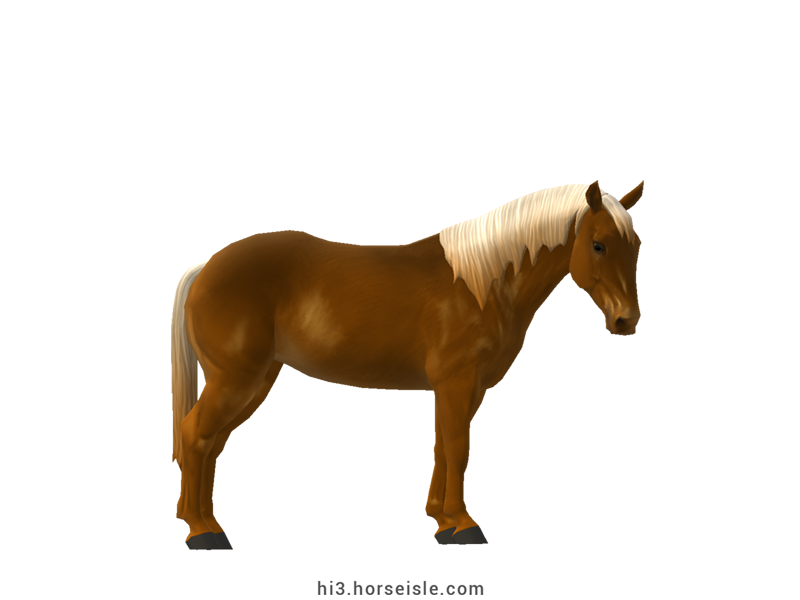 Flaxen Bright Chocolate Chestnut Coat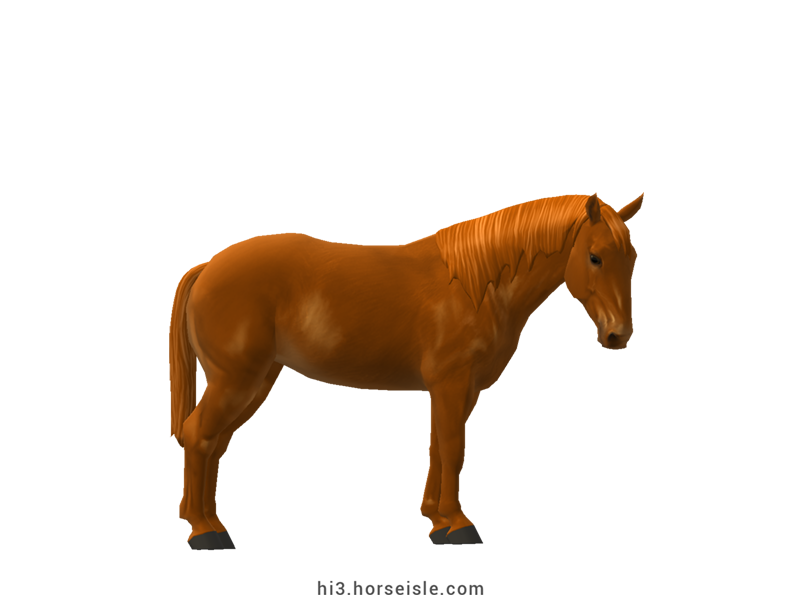 Chestnut Coat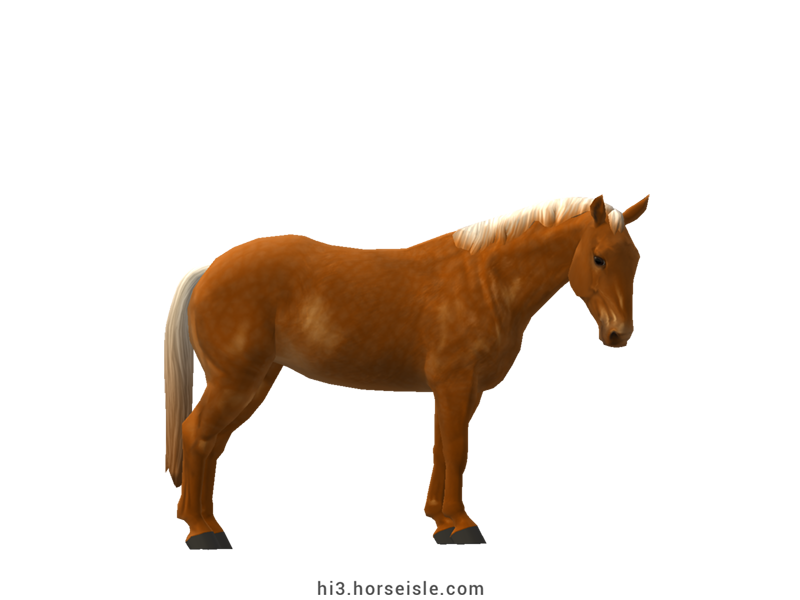 Flaxen Chestnut Coat
[
INDEX
] [
PREV
] [
NEXT
]