Our Massive Real World Equine Reference!
[
INDEX
] Equine Type:
Horse
Breed:
Toric Sport Horse
[
PREV
] [
NEXT
]
---
The Toric Sport Horse (also known as 'New Toric') is a cross between a Toric and Hanoverian, or the offspring of two Toric Sport Horses.
About:
Toric Sport Horses were created in the 1970s, when Toric horses were crossed with Hanoverian to make the Toric breed lighter. The crossbreds proved to be good show-jumpers, and therefore breeders continued to breed Toric Sport Horses.
While the original Toric breed became rarer, the Toric Sport Horse became popular among Estonian riders. Today, it is still a popular breed in Estonia, along with the Estonian Sport Horse.
(For more info, see 'Toric'.)
Conformation:
There is no particular breed standard for Toric Sport Horses in terms of conformation. In Horse Isle, Toric Sport Horses might vary in their conformation, with some more closely resembling a Toric while others resemble a Hanoverian
In any case, Toric Sport Horses have a lighter and longer conformation than the original Toric. Their neck is more arched, their barrel is less bulky, and their legs are longer. That said, they are still heavier than the athletic Hanoverian.
The hair of the mane and tail can be wavy, and the mane is short or medium in length. Toric Sport Horses are penalized if they have overly long manes, because the aim of this breed is to serve as an athletic sport horse, and an overly-long mane interferes with that. The tail, however, can grow thick and long, and the legs often have light feathering.
Performance metrics:
The following are the: range,
average
, (SD), and MOE of performance metrics of
ordered
Toric Sport Horses in Horse Isle (
not
bred ones). In rare cases,
horses might have metrics outside of the range.
Breeders
can
produce horses that are beyond this range.
Speed:
16.0-17.1,
16.6
(0.3), 0.05.
Sprint:
57-68,
62
(2), 0.47.
Accel:
0.93-1.10,
1.02
(0.04), 0.01.
Decel:
1.02-1.17,
1.10
(0.03), 0.01.
Jump:
5.20-5.48,
5.31
(0.05), 0.01.
Pull:
2.72-3.34,
3.07
(0.12), 0.02.
Turning:
53.63-67.10,
60.50
(2.69), 0.53.
Reverse:
2.6-3.2,
2.9
(0.1), 0.03.
Stamina:
50.53-54.79,
52.59
(0.92), 0.18.
Reaction:
0.80-0.89,
0.85
(0.02), 0.00.
Coats & Height:Colors:
bay, black, brown, chestnut, gray and cream-dilutes.
Additionals:
flaxen, rabicano, sooty, dark mane & tail.
Height:
15hh and 16.1hh.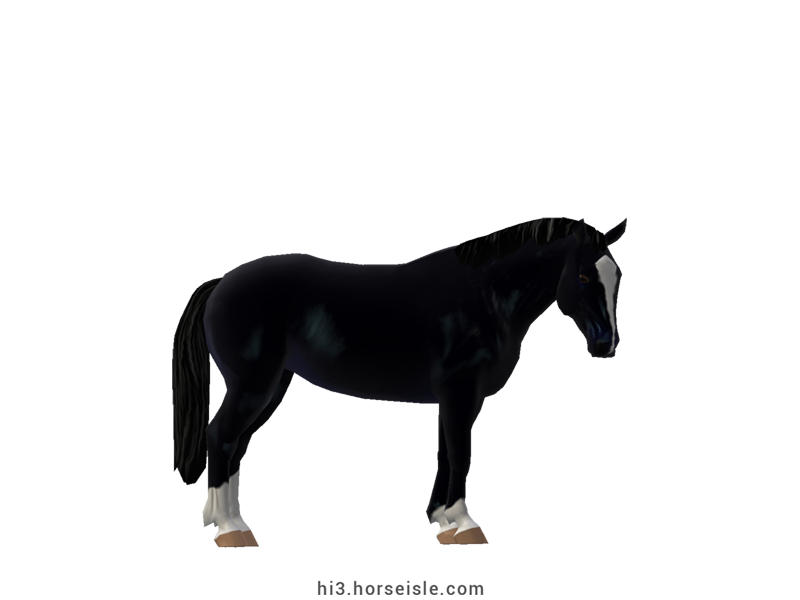 Black Coat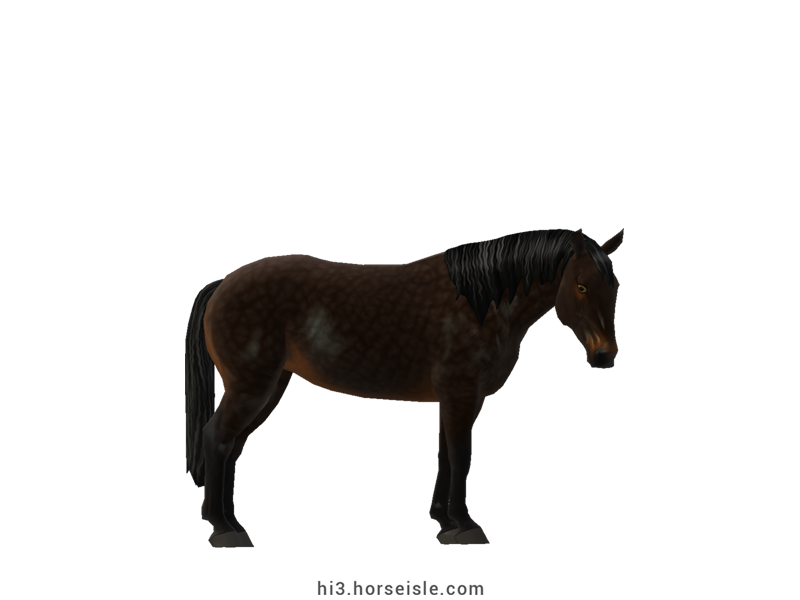 Burgundy Seal Brown Coat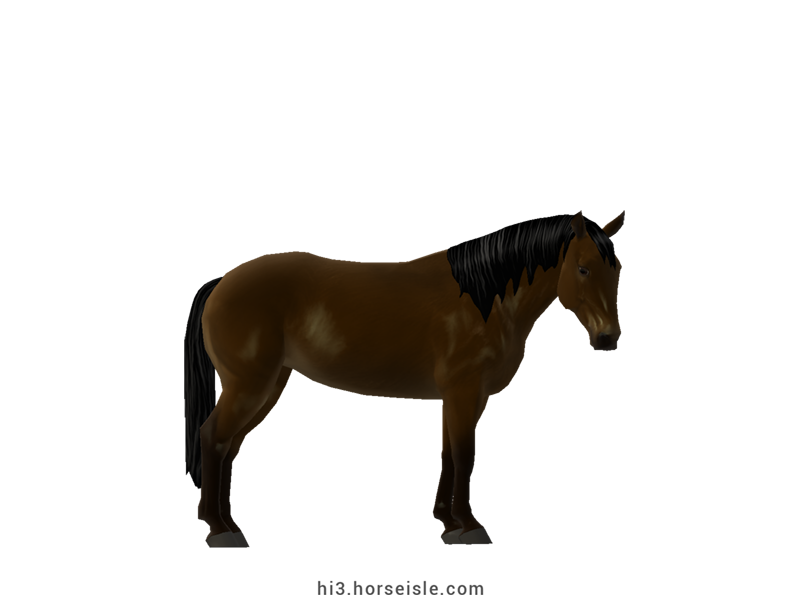 Sooty Brown Coat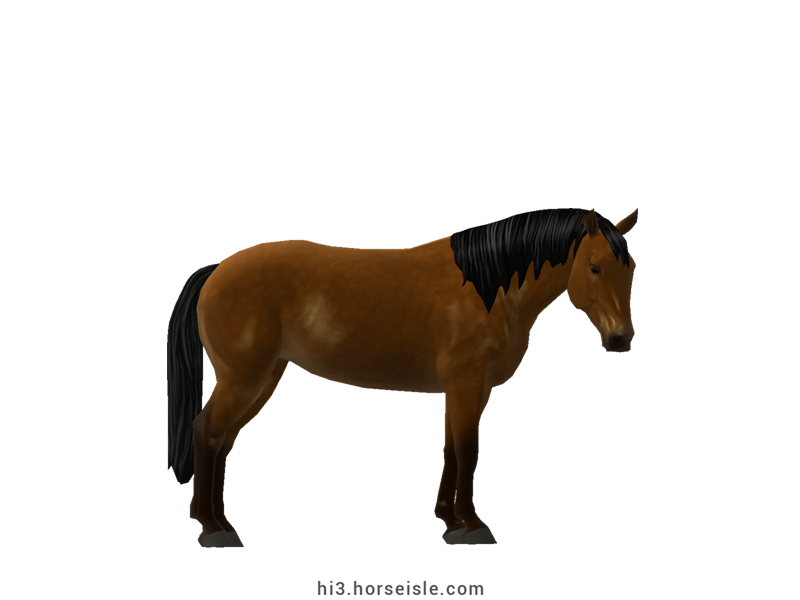 Chocolate Brown Coat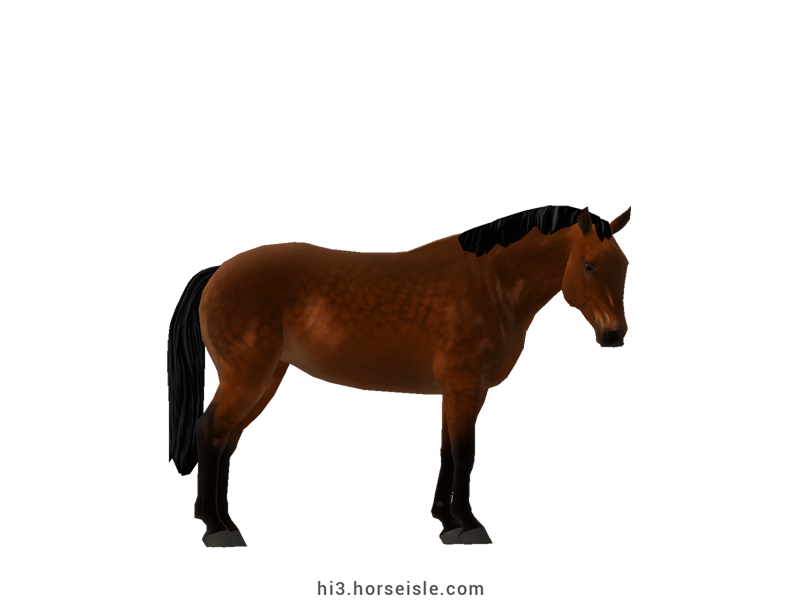 Mahogany Bay Coat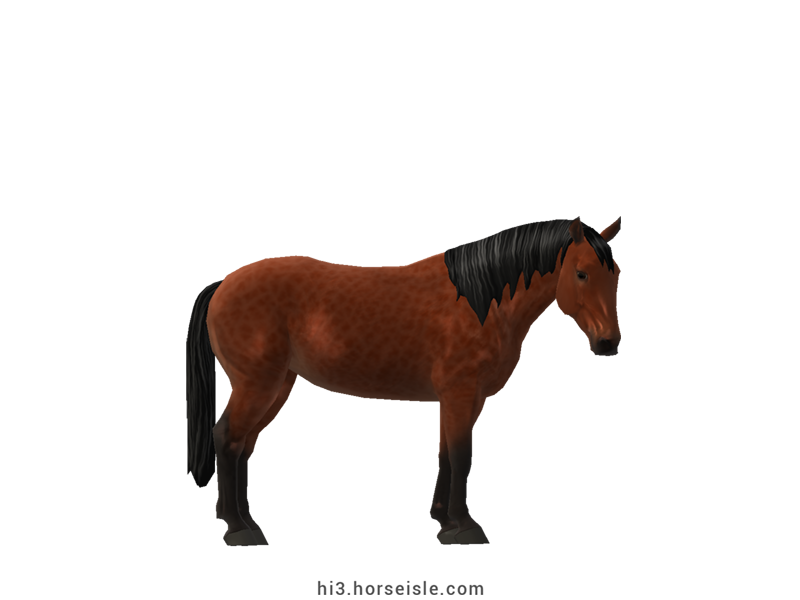 Red Bay Coat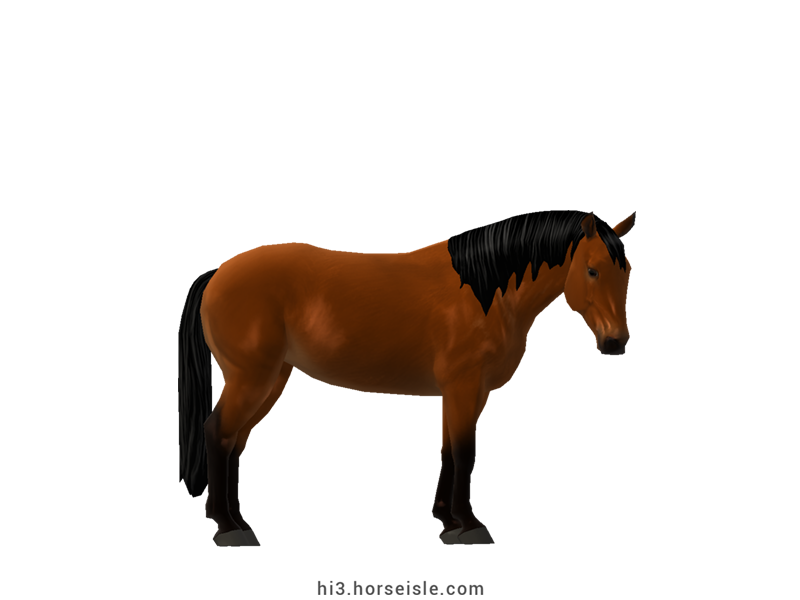 Bay Coat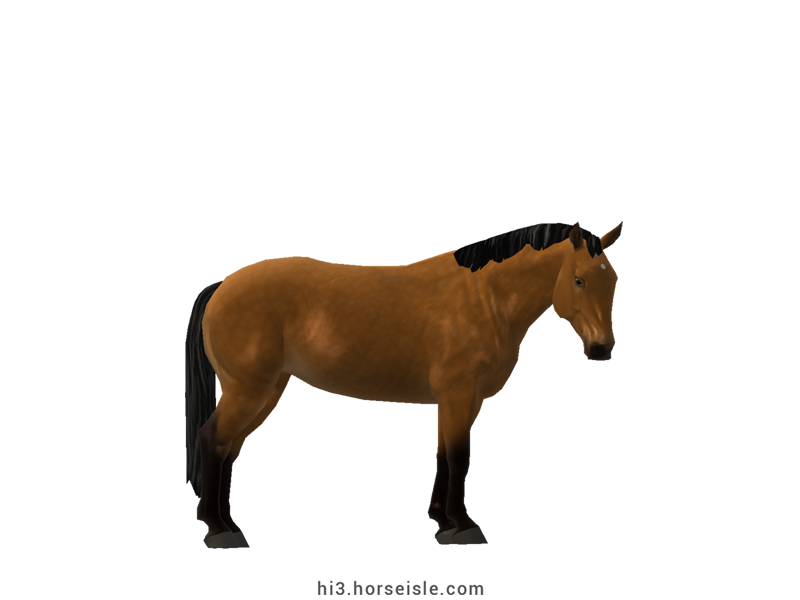 Sandy Bay Coat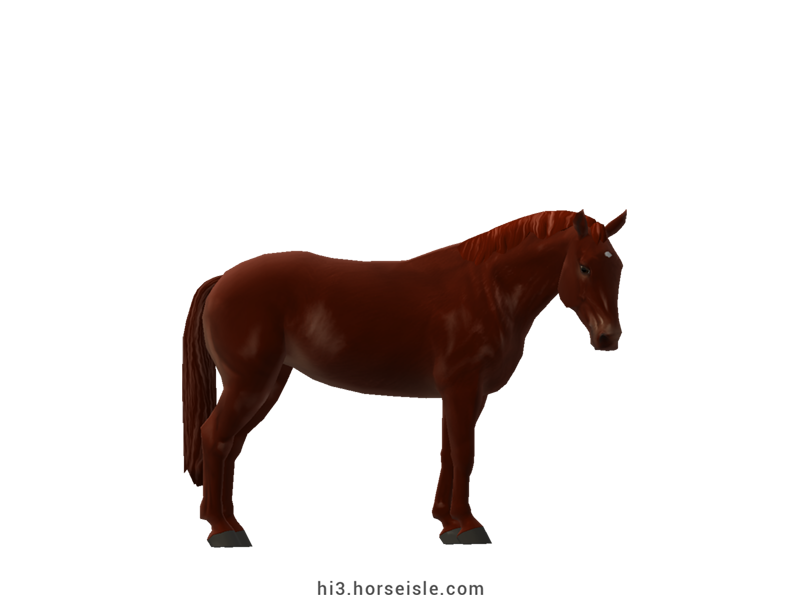 Liver Chestnut Coat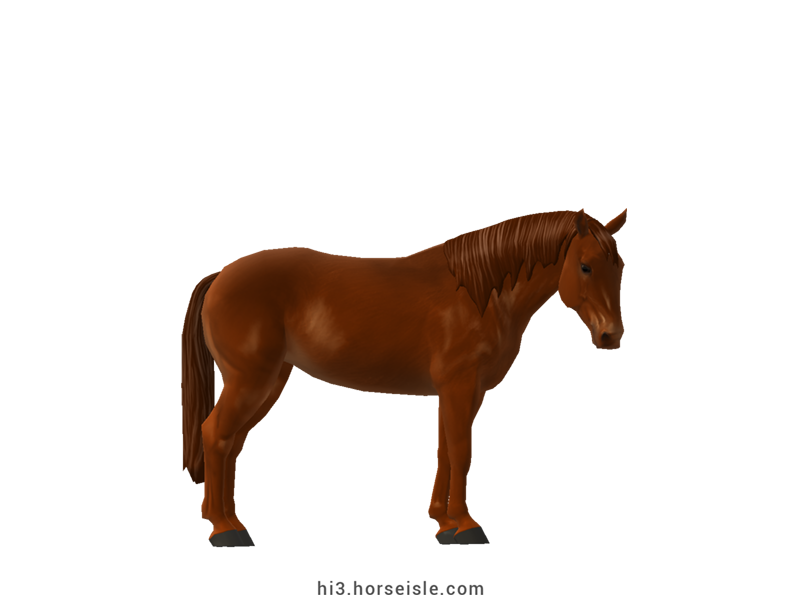 Red Chocolate Chestnut Coat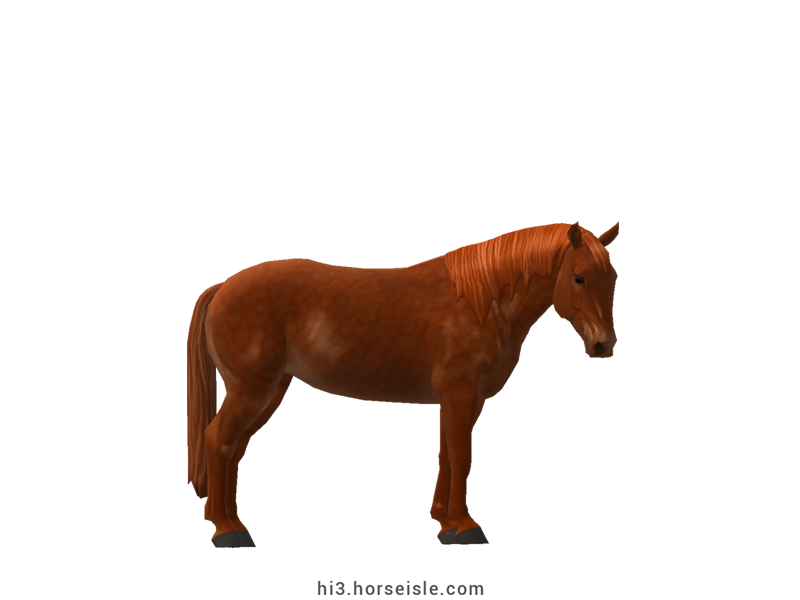 Red Chestnut Coat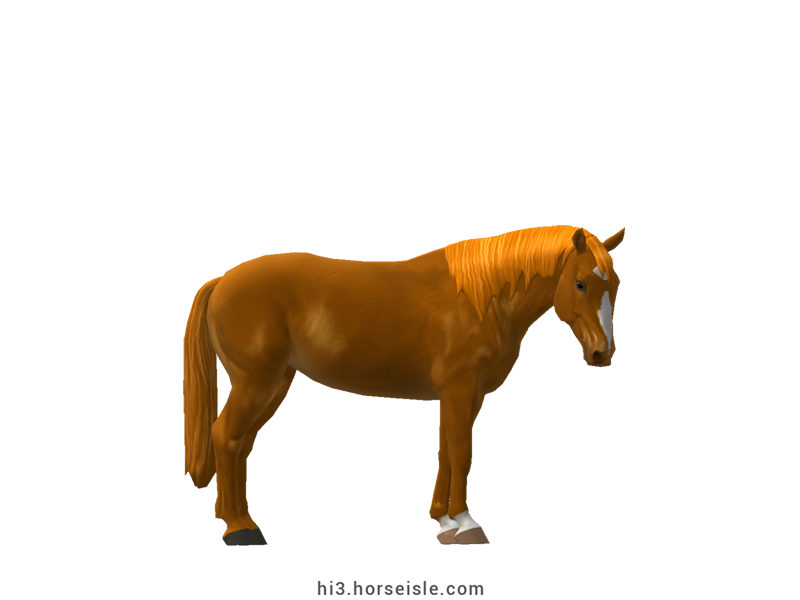 Bright Chestnut Coat
Chestnut Rabicano Coat
[
INDEX
] [
PREV
] [
NEXT
]