Our Massive Real World Equine Reference!
[
INDEX
] Equine Type:
Horse
Breed:
Walkaloosa Breeding Stock
[
PREV
] [
NEXT
]
---
A Walkaloosa Breeding Stock is any solid-colored horse born to two Walkaloosa parents.
About
Walkaloosas always have a leopard (another name for any appaloosa-patterned-) coat. The problem with leopard is that it is a dominant pattern, meaning that heterozygous Walkaloosas (leopard Ll) also have a leopard coat. When you cross two such Walkaloosas, you have a 25% chance of getting a non-leopard foal.
Non-leopard foals are ineligible for registration as Walkaloosas, but they are eligible for registration as
breeding stock
for Walkaloosas. By crossing a homozygous (LL) Walkaloosa with a non-leopard Walkaloosa Breeding Stock, you are guaranteed to get a heterozygous (Ll), leopard, Walkaloosa foal.
Breeding:
Non-leopard Walkaloosas are only eligible for 'identification registration,' meaning that they are only allowed to be crossed with leopard Walkaloosas. If their foal is non-leopard, it will also be registered as breeding stock. However,
crossing two 'breeding stock' foals will result in a grade foal
.
Conformation:
Identical to a regular Walkaloosa.
Performance metrics:
The following are the: range,
average
, (SD), and MOE of performance metrics of
ordered
Walkaloosa Breeding Stock Horses in Horse Isle (
not
bred ones). In rare cases,
horses might have metrics outside of the range.
Breeders
can
produce horses that are beyond this range.
Speed:
14.9-17.2,
16.1
(0.5), 0.09.
Sprint:
45-60,
53
(3), 0.66.
Accel:
0.84-1.06,
0.95
(0.05), 0.01.
Decel:
0.86-1.03,
0.94
(0.03), 0.01.
Jump:
5.11-5.48,
5.28
(0.08), 0.02.
Pull:
1.63-2.58,
2.07
(0.21), 0.04.
Turning:
44.80-58.27,
52.51
(2.97), 0.58.
Reverse:
2.3-3.0,
2.6
(0.2), 0.03.
Stamina:
41.31-48.95,
45.59
(1.69), 0.33.
Reaction:
0.70-0.83,
0.77
(0.03), 0.01.
Coats & Height:Colors:
all colors except for grey, mushroom, and white. Dominant black does not naturally exist in this breed, but can be bred into it.
Additionals:
flaxen, linebacked, rabicano, roan, sooty, all rare patterns. The coat is always solid.
Height:
13hh to 17hh, although most of them stand between 14.2hh and 15.3hh.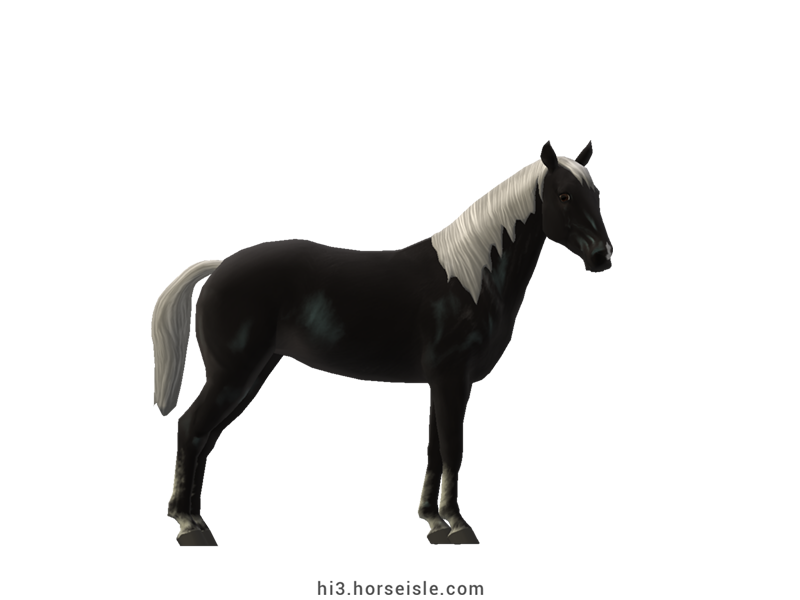 Ebony Blue Silver Coat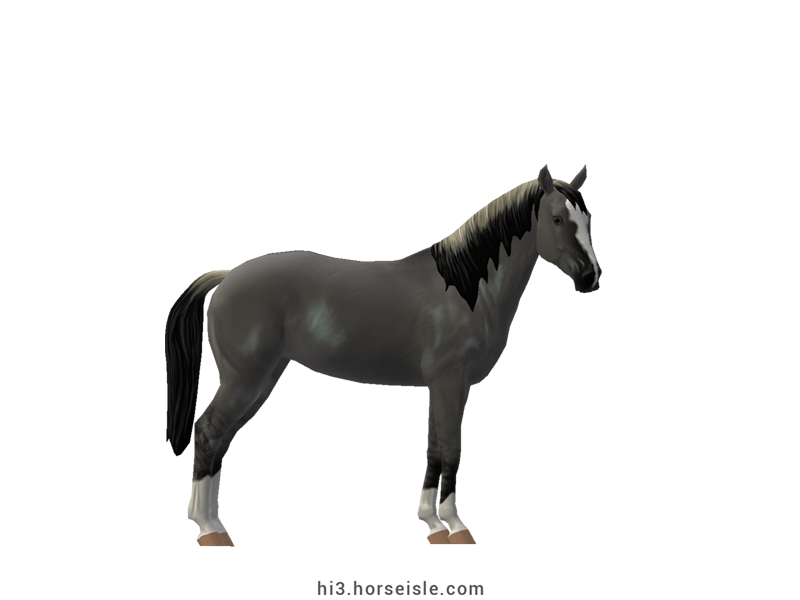 Silvery Grulla Coat
[
INDEX
] [
PREV
] [
NEXT
]