Come Join The Infinite Wilds!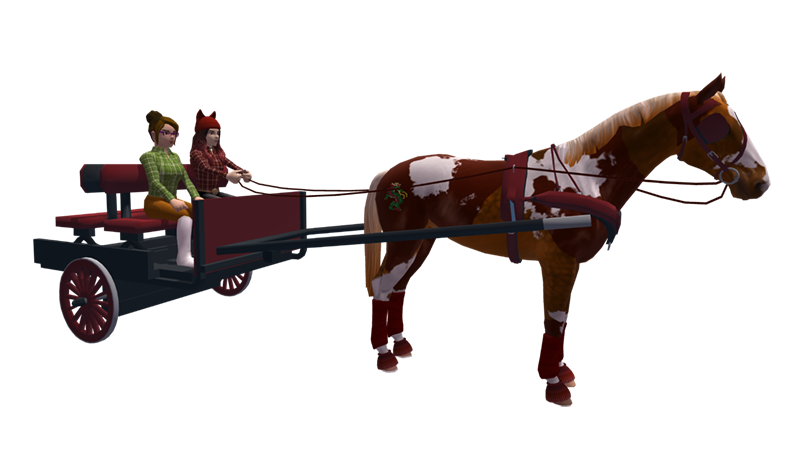 Horse Isle 3 - Infinite Wilds!
Infinite World to Explore, Infinite Genetic Breeding, Infinite Wilds to catch!
Free downloads for MAC, Linux And Windows Computers!

HI3: Infinite Wilds! (Come join the adventure!)
Welcome to the newest in our series of family friendly games made for horse fanatics! Clean, nonviolent fun, with some education tossed in! Grand adventure and real world horse genetics await you in this, our third installment.
HI3 is fully 3D, yet retains the unique charm of the previous games. Your horse's performance and actual look are based on its genetics, just like the real world. No two horses look or behave alike. Come discover your special horses!
Along the way, make friends with some of our great playerbase. HI3 players are helpful and fun folks! This is a special place :)
Create Free Account!
Infinite Wilds:
Infinite World, Infinite Wild Horses & Infinite Horse Genetics Combinations!
Players Currently Online:171 Active Accounts:3458
NEWS: Quick Server Update (June 18, 2022)
A few Quick Fixes for yesterday's update.

Additions & Changes:
+ Fixed Button on Smelt Page
+ Fixed "%ReHead" Command to actually work.
+ Warn when smelting horseshoes and can't carry more iron
NEWS: Quick Server Update (June 17, 2022)
Made a few Quick improvements to today's update.

Additions and Changes:
+ The quick score message when crafting was showing a smaller value than the actual total points horse shoe was given. (would have said +35 max instead of +50) fixed.
+ You can Smelt down old horseshoes now at furnace, costs shoe+coal+500 focus.
+ Removed horseshoe exporter missions as they would have grabbed randomly stat-ed shoes from inventory.
+ Fixed a bug with the horse shoe crafted stats being overly lower than should have been. Fixed to being pure-balanced-random now.
+ Added "Shoe" category to inventory sorting.
NEWS: HI3 Client Update v.57a (June 17, 2022)
Happy Summertime! We're adding the second to last stat boost so the rarest horses can almost get to perfect 1000 stat score. (Current max is 980 with this update!) And happy hunting cave dwellers!

Additions & Changes:
+ Everyone learns to share better. All ranch craft buildings are usable by everyone now.
+ Added a chat command: %Rehead to restore previous heading in case accidentally lost.
+ Specialty Tomes list is now alphabetically sorted.

Horse Shoe System:
+ Added Horseshoes tack-able now
+ Bottom hoof texture change upon applied horseshoes
+ When crafting Horseshoes now, they gain a random imbuement similar to found plushies.
+ Horseshoe crafting focus cost increased to 1000 to account for the imbuement.
+ Added Specialty "Blacksmith", doubles the minimum imbuement a crafted horseshoe can be. (+10 total rather than +5 pts)
+ Imbued horseshoes have up to 10pts of each stat effect on horses, equivalent to plushies and pads.
+ Shoes do not wear out as high stat ones will be exceptionally rare.
+ A Horseshoes Exporter Task added.

New Plushies
Bandicoot, Capybara, Catfish, Dingo, Echidna
Fennec Fox, Frill Necked Lizard, Jackrabbit
Javelina, Jellyfish, Jerboa, Kiwi, Leopard
Macaw, Meerkat, Monitor Lizard, Mousedeer
Mudskipper, Numbat, Orangutan, Otter, Piranha
Quail, Salmon, Seagull, Sea Turtle, Shoebill
Tuna, Vulture, Woodpecker

New Animation
+ New whistle animation when player whistles for their horse.

You can now complete your Japanese horse collection!
+ New Breed Miyako
+ New Breed Misaki
(The other Japanese breeds are Hokkaido, Kiso, Taishu, Tokara, Noma, and Yonaguni.)

A New Appaloosa Subtype:
+ Appaloosa Halter

Additional Breed Tweaks:
+ Added warning notes to the BBB height info of small, non-rideable breeds (still WIP).
+ Added full breed info about the Tokara.
+ Added full breed info about the Taishu.
+ Changed the Taishuh's name into Taishu (in accordance with updated Japanese translation rules).
+ Added conformation section to the BBB info about the Pindos Pony.

Bug Fixes:
- Fixed an issue causing horses too rear uncontrollably in Dark Forest or Decay biomes.
- Fixed broken roof sections in Western club buildings.
- Shift+M will no longer try to show a heading if none active.
- New Colt Foals will also no longer register as mares for the Lineage System.
- Fixed a few hundred Lineage system horses incorrectly marked as mare back to sire where the horses still existed.